While deliveries of the very first Ferrari LaFerraris have commenced, the car it replaces, the Ferrari Enzo, will always be remembered as a truly astonishing supercar which in its time had no real competitors.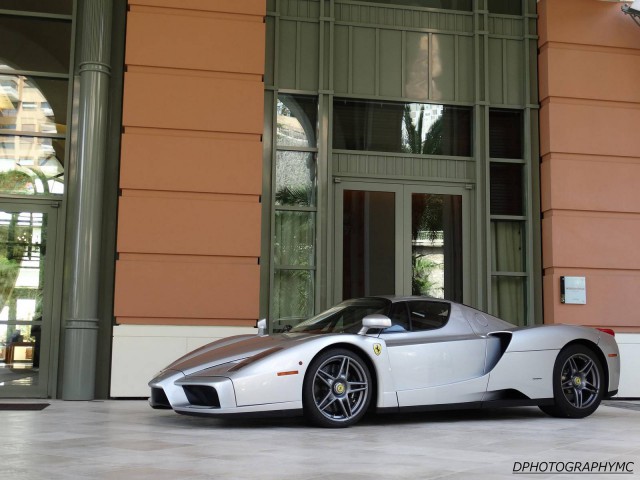 The vast majority of the 400 Ferrari Enzos produced are finished in either red or yellow. However, a few more unique colours were produced such as the shade of silver present on this Enzo. It is believed that just two Enzos left the factory painted in silver making these two examples arguably the rarest and most unique Enzos ever produced.
As if you didn't already know, the 12 cylinder mid-engine supercar is named after the company's founder, Enzo Ferrari. It was built in 2002 using Formula One technology, such as a carbon-fiber body, F1-style electrohydraulic shift transmission, and carbon fiber-reinforced Silicon Carbide (C/SiC) ceramic composite disc brakes.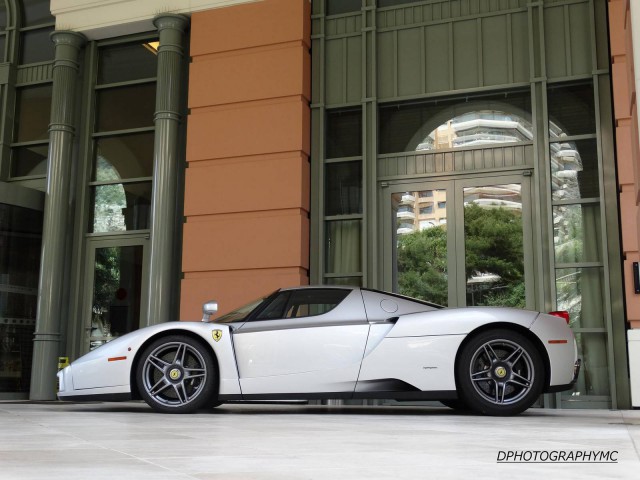 The Enzo can accelerate to 100 km/h in 3.14 seconds and can reach 160 km/h in 6.6 seconds. The quarter mile time is 11.0 at 219km/h and the top speed has been recorded to be as high as 350 km/h.