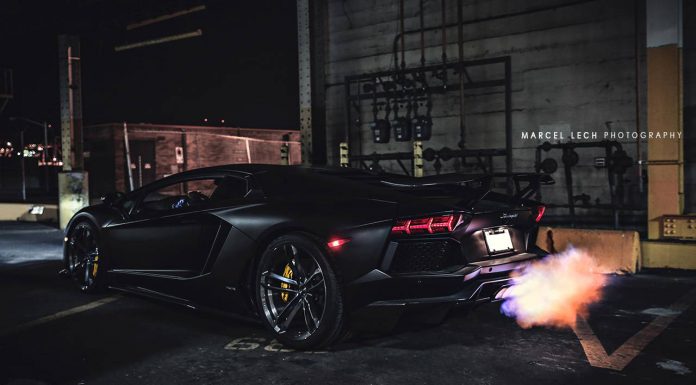 Modified Lamborghini Aventadors have become so commonplace in Vancouver, Canada that it almost seems like the vast majority which call Vancouver home feature new bodykits, custom wheels, exhaust systems and massive rear wings.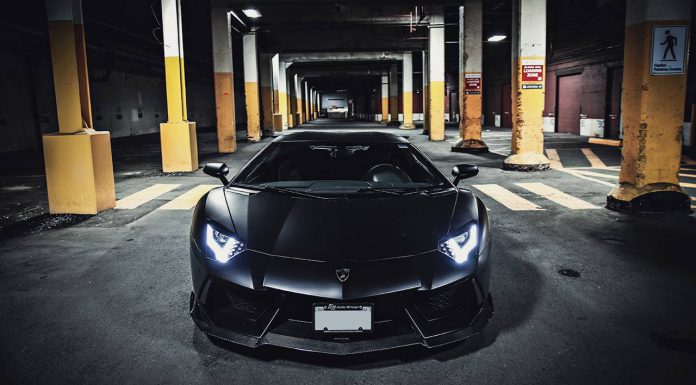 The following matte black Lamborghini Aventador is one of the most beautiful. It features a full aerodynamic carbon fiber kit courtesy of PUR Wheels. This kit includes a new carbon fiber front splitter, side skirts, rear diffuser as well as a massive rear wing.
Recently, Marcel Lech Photography had the awesome opportunity to shoot this stealthy Aventador at night and the photos came out spectacularly!