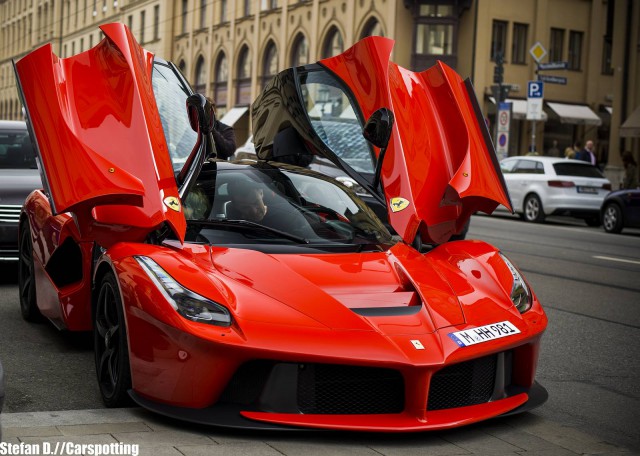 While the 2014 Ferrari LaFerrari hasn't garnered as much media attention as the McLaren P1 or Porsche 918 Spyder, this insane Italian hybrid hypercar promises to be every bit as fast (if not faster) and as insane as its rivals from Britain and Germany.
Limited to just 499 units, the LaFerrari won't actually be as rare as the car it replaces, the Ferrari Enzo, when production of it comes to a close. Either way, customer deliveries have been ongoing for the past couple of months and one of the lucky first owners to receive their new LaFerrari is Hubert Haupt.
Haupt, a former German DTM driver and current real-estate agent also owns a Porsche Carrera GT, Maserati MC12 and Ferrari Enzo among others, so a car like the LaFerrari is nothing new to him.
Haupt was recently spotted with his stunning red LaFerrari rolling on black wheels in Munich last week and our good friend Stefan Dünisch was on hand to snap the following pictures of the car!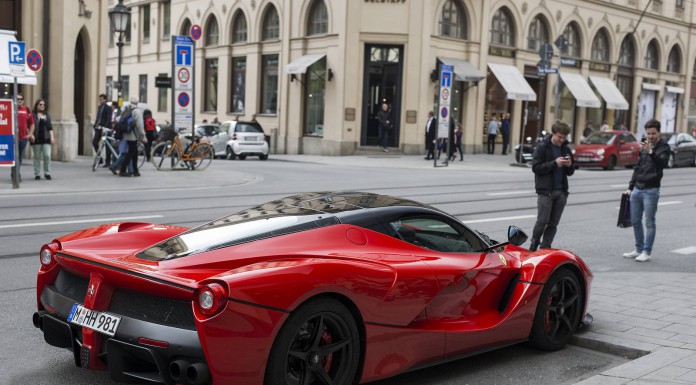 Under the hood, the LaFerrari features a 6.3-liter V12 engine along with a HY-KERS unit. The naturally aspirated engine delivers an impressive 800 hp at 9,000 rpm on its own accord and the KERS system adds an extra 163 hp bringing the total figure to 963 hp!