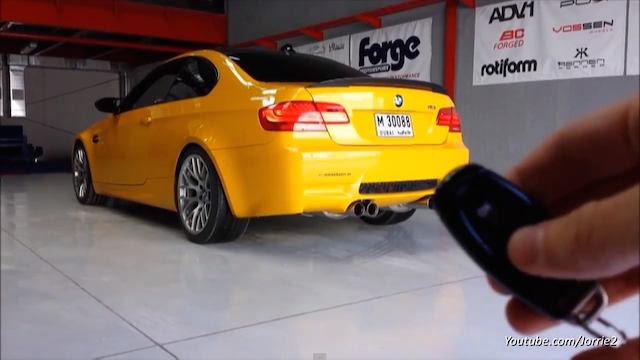 The E92 BMW M3 is no more, the benchmark sports coupe has been replaced by the new M4 Coupe. Critics have been sceptical about the downsizing of the engine from a V8 to a straight six as the V8 burble we have grown to know and love will be absent.
[youtube]http://youtu.be/5zJR-fOLflk[/youtube]
For a few, the atmospheric V8 of the E92 M3 was not even strong or throaty enough. The owner of this orange example in Dubai is one of those and opted to fit the car with a Innotech exhaust system and my gosh it is loud! The two-stage system means that daily driving with the valves closed is not overbearing but at the touch of a button the valves open and the car roars!