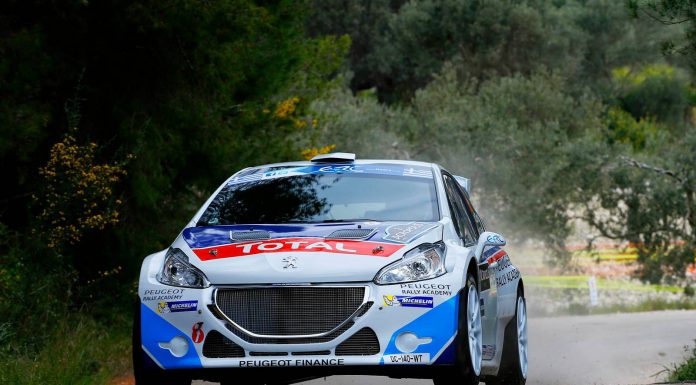 The second round of the FIA European Rally Championship took place in Greece this past weekend- the legendary Acropolis Rally. Irishman Craig Breen won the rally in the newly introduced Peugeot 208 T16, a milestone for Peugeot Sport. The win gave Breen and his co-driver Scott Martin enough points to move up to fifth in the standings. Kubica and Lappi are still leading with a tie of 39 points.
Behind Breen and Martin came Bryan Bouffier and Xavier Panseri in their Citroën DS3 RRC. The third and final spot in the podium went to Kajetanowicz and Jarek Baran in their M-Sport Ford Fiesta. Vitaliy Pushkar on the other hand won his maiden ERC Production Car Cup, Russian Evgeny Sukhovenko took the win for the ERC 2WD Championship category while the Ladies' Trophy was won by Ekaterina Stratieva (BGR) in the Subaru Impreza WRX STI.
Breen did not only win the rally but also took home the Colin McRae ERC Flat Out Trophy. Moreover, Breen scored the highest points in the ERC Asphalt Master points on Saturday's Tarmac leg, and also scooped 48 ERC Gravel Master points on Sunday. SS1 had been led by Bryan Bouffier, SS2-SS4 was led by Kevin Abbring while Breen took the lead of SS5-SS13.
Breen said;
It's been the perfect weekend, we showed a lot of speed on the Tarmac yesterday and everything worked just as well on gravel today so hats off to the team and Peugeot Sport for all their hard work. Frank Meagher was my absolute idol. But I remember Gareth and me asking ourselves the day before the accident how long it would take until we could be winning one of these events. A couple of years later and it's an amazing feeling and thanks to Scott, he's done a fantastic job.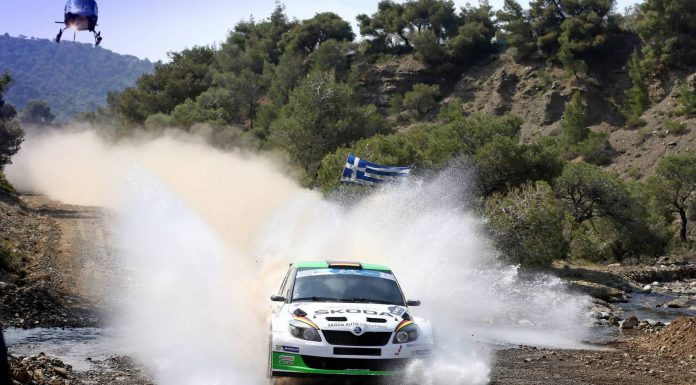 The next rally will be the Circuit of Ireland Rally in the UK which will take place from 17-19 April 2014.
TOP 10 POSITIONS (after 13 stages, 238.84 kilometres)
1 Craig Breen (IRL)/Scott Martin (GBR) Peugeot 208T16 2h21m20.2s
2 Bryan Bouffier (FRA)/Xavier Panseri (FRA) Citroën DS3 RRC +8.1s
3 Kajetan Kajetanowicz (POL)/Jarosłav Baran (POL) Ford Fiesta R5 +42.1s
4 Esapekka Lappi (FIN)/Janne Ferm (FIN) ŠKODA Fabia S2000 +1m33.0s
5 Bruno Magalhães (PRT)/Carlos Magalhães (PRT) Peugeot 207 S2000 +4m40.0s
6 Vasily Gryazin (LVA)/Dmitry Eremeev (LVA) Ford Fiesta S2000 +6m11.8s
7 Jaroslav Orsák (CZE)/David Šmeidler (CZE) ŠKODA Fabia S2000 +7m51.2s
8 Jean-Michel Raoux (FRA)/Laurent Magat (FRA) Peugeot 207 S2000 +9m08.6s
9 Jaromír Tarabus (CZE)/Daniel Trunkát (CZE) ŠKODA Fabia S2000 +9m18.4s
10 Robert Consani (FRA)/Vincent Landais (FRA) Peugeot 207 S2000 +9m52.9s