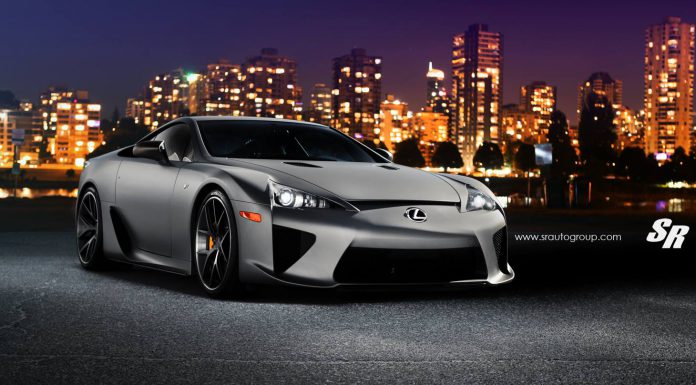 SR Auto Group, in collaboration with Open Road Lexus, have produced a stunning rendition of the rare and sought-after Lexux LFA that will be on display at the Vancouver International Auto Show from March 25-30, 2014.
A silver 2012 LFA was shown off at the Calgary International Auto and Truck Show recently, but this LFA is truly something else!
Vancouver's SR Auto has collaborated with Open Road Lexus in the past, producing some unique vehicles for the Lexus dealership's customers, but this astonishing project is sure to draw a large crowd when the Vancouver International Auto Show begins in less than a week.
In order to get the LFA ready for the show, the team first wrapped the exterior in matte silver metallic vinyl to show off the Lexus supercar's striking lines under the warm show lights. They then gave the Japanese stunner a set of new shoes to give it a unique look to impress show-goers.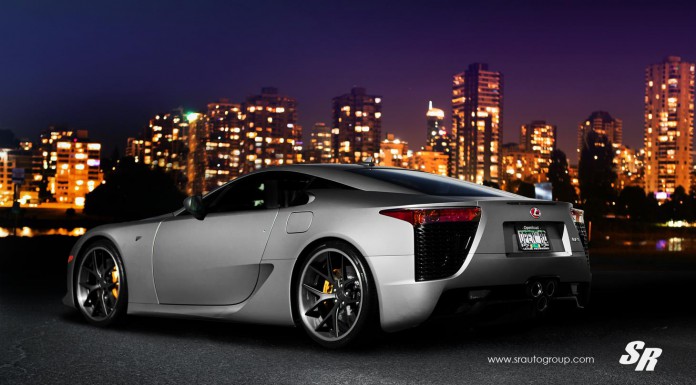 The decision was made to outfit the Lexus with PUR LX04 wheels, 21×9″ in the front and 21×13″ in the rear. The wheels were finished with a modern black face with a Lumiere grey lip to give is some additional uniqueness.
The Vancouver International Auto Show begins this week on March 25th, and we're sure we will see more of this car surfacing on the internet once the show is underway!