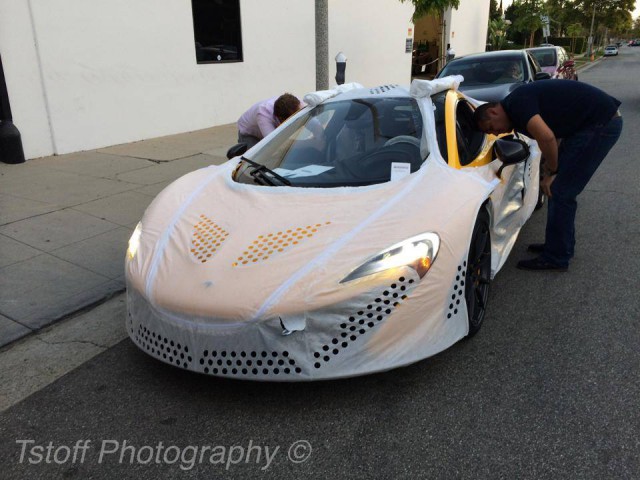 Last year, Jay Leno confirmed what we all had anticipated; he ordered a McLaren P1. Finished in a bright shade of yellow called Volcano Yellow, Leno's brand new P1 is the first road-going P1 to arrive in the United States!
Leno's stunning yellow McLaren P1 was filmed being unloaded on multiple occasions in Beverly Hills to make for the perfect take for an upcoming episode of Jay Leno's Garage.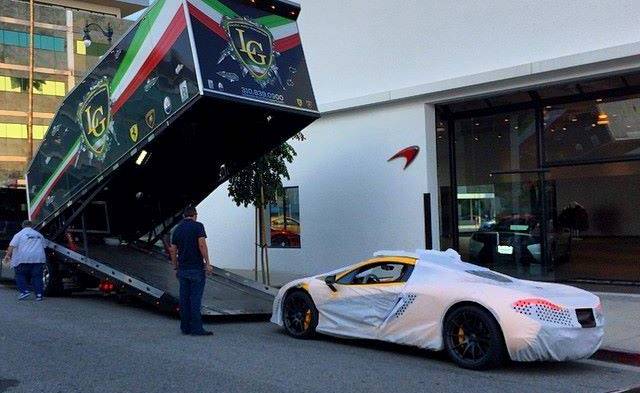 As if you need reminding, the McLaren P1 is one of three new hybrid hypercars on the market, the others being the Porsche 918 Spyder and LaFerrari. The P1 utilises an upgraded variant of the 3.8-liter twin-turbocharged V8 engine from the 12C designed to now deliver 727 hp at 7,300 rpm and 531 lb-ft of torque at 4,000 rpm. This internal combustion engine is then mated to an electric motor delivering a further 176 hp and 192 lb-ft of torque leading to a total of 903 hp and 664 lb-ft.
[youtube]https://www.youtube.com/watch?v=ypDBZqbldAw[/youtube]