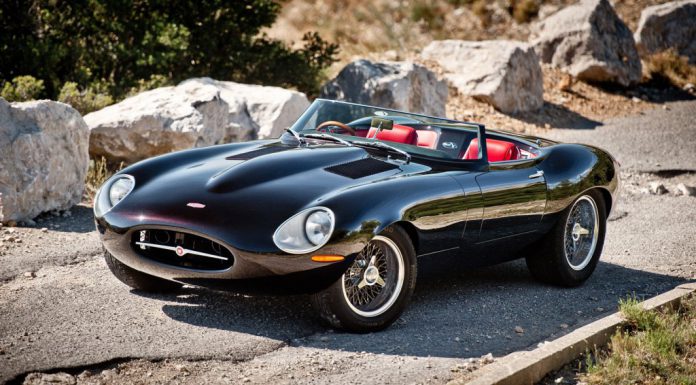 Simon Cowell may have just recently sold his stunning black Bugatti Veyron but he has just replaced it with an even rarer car in the form of the stunning Eagle Speedster!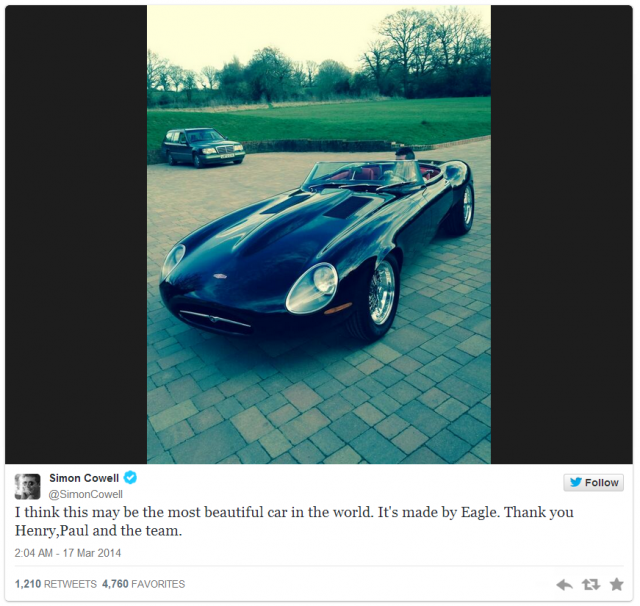 Built to order, the Eagle Speedster really is one of the rarest cars on the planet. It is based off an original Jaguar E-Type body from 1963, with almost all panels being updated and streamlined. Eagle Engineering has inserted a custom tuned 4.7 liter fuel injected straight-six engine along with a suitably modern five-speed manual gearbox coupled with updated suspension and brakes. This new engine delivers 310 hp.
The original Eagle Speedster was a custom one-off, dreamt up by by Dr. Rick Velaj from Connecticut. Ever since Speedster #001 debuted at Salon Prive in 2009, the world has fallen in love. As a result, Eagle decided to let other wealthy enthusiasts to order their very own Eagle Speedster for around 300,000 pounds ($500,000 in the U.S.).