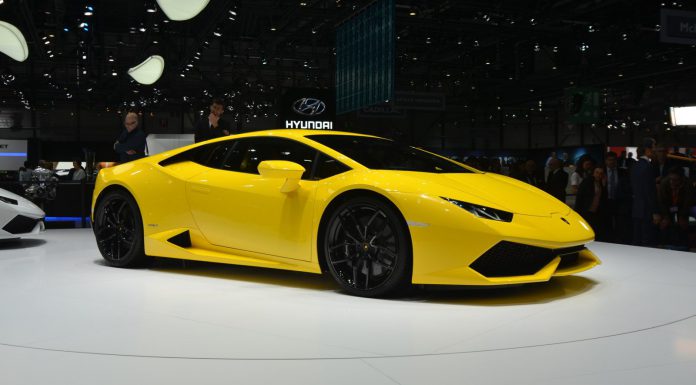 At the Geneva Motor Show 2014, the brand new Lamborghini Huracan LP 610-4 made its world debut. However, it wasn't the only model the Italian brand displayed with a unique matte grey Lamborghini Aventador courtesy of the updated Ad Personam program also there. Here is a wrap up of the cars Lamborghini displayed in what proved to be one of the most important auto shows for the marque in recent memory.
Of course, the Lamborghini Huracan LP 610-4 replaces the Lamborghini Gallardo LP 560-4 if you had not already guessed! The Lamborghini Huracan gets a new 5.2 liter V10 engine uprated and heavily revised from the engine that powers the Gallardo. It produces a total of 610 hp at 8,250 rpm and 560 Nm of torque from 6,500 rpm. These figures allow for a sprint from standstill to 100 km/h in just 3.2 seconds, from 0-200 km/h in just 9.9 seconds and a top speed in excess of 325 km/h.
The design of the Lamborghini Huracan LP 610-4 features elements of Lamborghini's exhilarating Aventador. The door window features a characteristic dip, much like the original Diablo. The lights closely reflect the Aventador's own lights. The interior is also thoroughly modern! The front of the Lamborghini Huracán LP 610-4 sits at a low angle with similar exhaust tips as the Gallardo at the rear.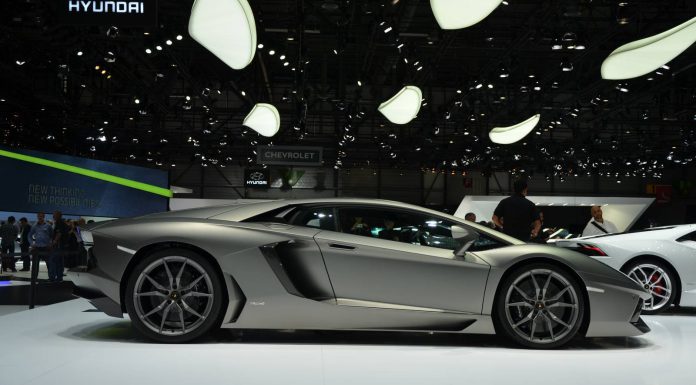 As for the Aventador on display, it features some unique elements courtesy of the Ad Personam program. Some of the most notable changes include the carbon fiber louvers over the rear window, carbon fiber on the hood and carbon fiber on the front air intake surrounds.

For full Geneva Motor Show 2014 coverage, check out our dedicated channel!