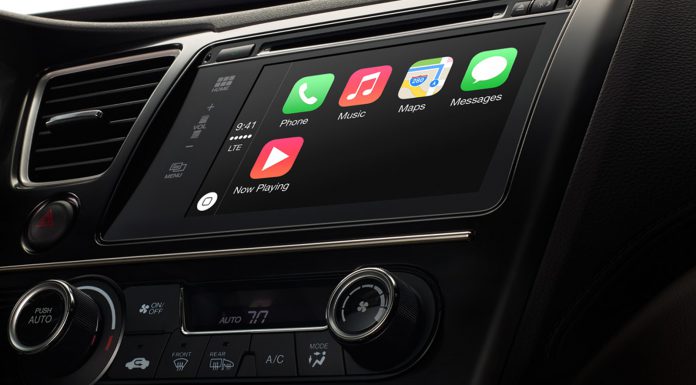 At the ongoing Geneva Motor Show 2014, Apple has introduced its long-awaited multimedia platform for cars dubbed CarPlay. Previously known as iOS in the Car, the system is complete and maintains the same concept originally promised by Apple.
It provides a simple iOS touch-screen interface filled with many of the iOS apps many of us have become accustomed to. However, it is worth pointing out that the car itself doesn't actually run any iOS software nor does the specific player. Instead, the system is driven by your portable iOS device whether that be an iPhone 5, 5S or 5C. What this means is that to run Apple CarPlay, the aforementioned device has to be connected via the Lightning cable.
Nevertheless, the system is still very impressive. Because CarPlay works through your iPhone, Siri can read out any text messages through the car's stereo system while also allowing you to create a verbal reply to that message. Obviously, you can answer phone calls also with CarPlay.
Understandably, one of the main focuses of CarPlay is music. You can listen to your collection of music on your iPhone while also being able to use the Spotify and iHeartRadio apps.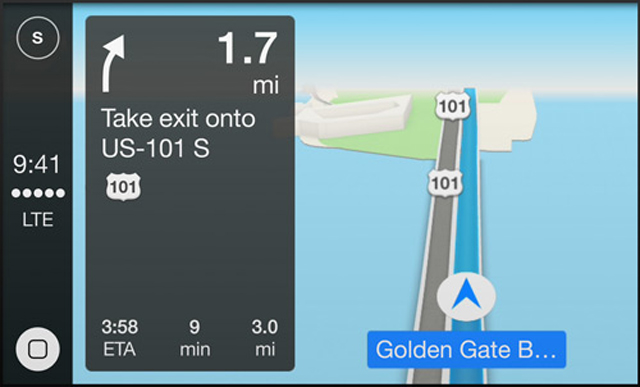 As it stands, Ferrari, Honda, Hyundai, Jaguar, Mercedes-Benz and Volvo are all said to be working on bringing CarPlay to their new models this year. In the future, additional carmakers will begin offering the entertainment system.