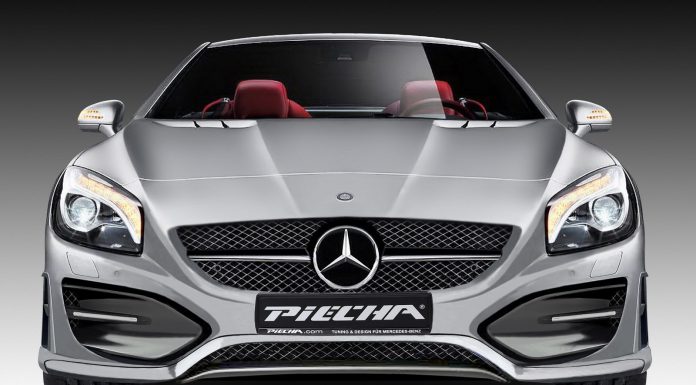 The last time we saw something from tuners Piecha Design was way back in 2011. However, the German tuner is back with this, the Mercedes-Benz SL Avalange GT-R. While Piecha Design may find it difficult if not impossible to copyright the GT-R in its name, the car itself looks pretty promising.
Set to debut at the upcoming Geneva Motor Show 2014, the Mercedes-Benz SL Avalange GT-R by Piecha Design includes a selection of visual and performance modifications. Unfortunately, Piecha Design has to divulge any technical specs and changes, but at least the visual changes are obvious.
Up front, Piecha Design has fitted a brand new front bumper. This new bumper incorporates newly design brake cooling ducts, as well as a more prominent grille featuring a silver diamond-hatched pattern. Additionally, the car includes a new splitter.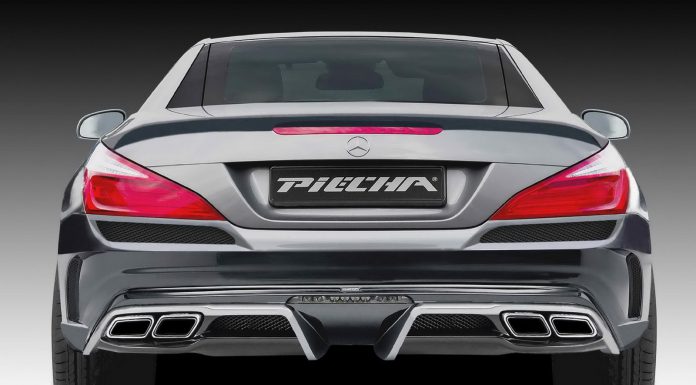 Moving to the back, the Mercedes-Benz SL Avalange GT-R features a redesigned rear bumper, traditional AMG rectangular quad exhaust pipes as well as a prominent bootlid spoiler. While the includes images aren't exactly the real deal, the single side shot does show a new vinyl reading Avalange GT-R, new blacked out side skirts, yellow painted brake calipers as well as newly designed wheels.
The visual kit will set you back around $16,500.

Expect to see more of this car when it is unveiled at the Geneva Motor Show 2014 as part of GTspirit's dedicated coverage!