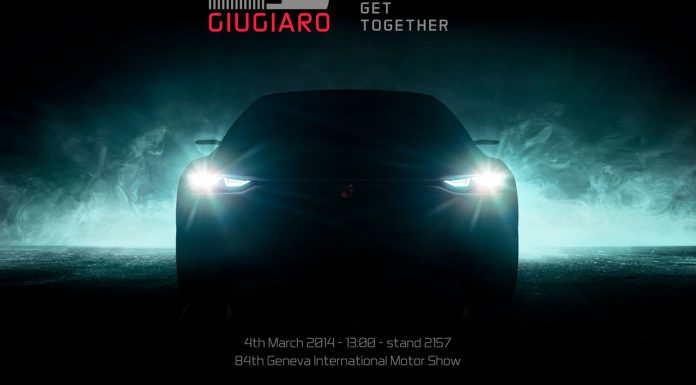 Just last year, Italdesign Giugiaro revealed the Parcour Concept at the Geneva Motor Show 2013. So popular was the design of this SUV that it went on to heavily inspire the design of the Audi Nanuk Concept revealed at Frankfurt just six months after. Now, Italdesign Giugiaro has released a single teaser image of the brand new concept it is bringing to the Geneva Motor Show 2014 next week.
As the image above shows, very little about the latest Italdesign Giugiaro concept is known. The only apparent visual clues we have are the sleek LED headlights as well as the slimlined wing mirrors. Additionally, we can see the prominent 'G' logo on the front grille and that is about it. One final thing which can be said about this new Italdesign Giugiaro is that it is clearly lower to the ground than the Parcour Concept meaning we expect it to either by a coupe or a sedan.

Of course, we won't have to wait very long to see just what Italdesign Giugiaro with the car set to debut in just a few days' time!
[Via Autoblog]