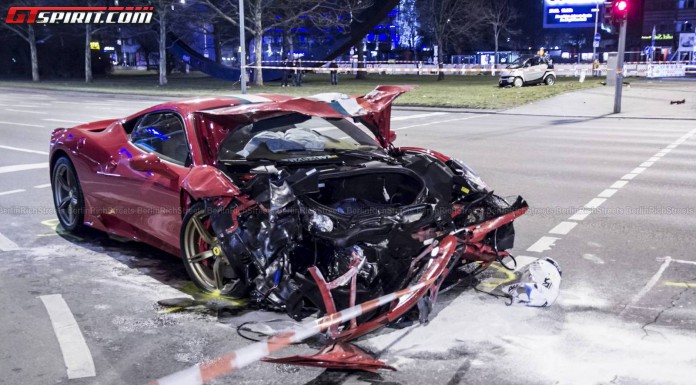 Just a few weeks after the first deliveries beginning, the very first Ferrari 458 Speciale crash has occurred. The devastation you see was caused by a high-speed crash with a Smart ForTwo in Berlin, Germany.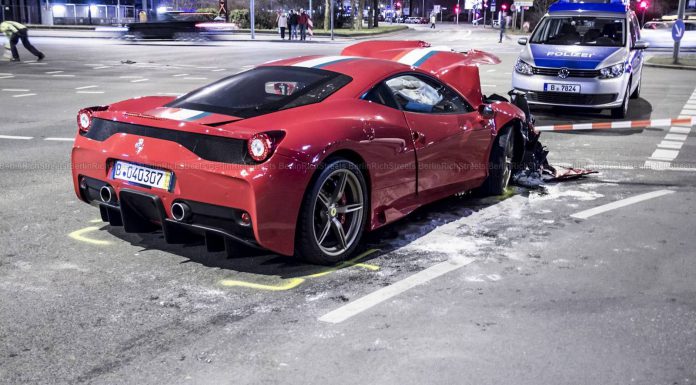 The exact cause of the crash is currently unknown. However, some reports suggest that the Smart car ran a red light and was T-boned by the 458 Speciale travelling through the intersection at high speed. As a result of the impact, the Smart car apparently flipped before coming to a rest in a patch of grass next to the road.
Debris was thrown dozens of metres from the impact zone and local authorities blocked off the scene from traffic for 100 metres in every direction. It is believed that at least two people from the road have been admitted to hospital with injuries following the crash. It is currently unclear which car those two were in, but if we were to have a guess, we think the Smart ForTwo occupants would have suffered the most severe injuries due to its tiny overall size.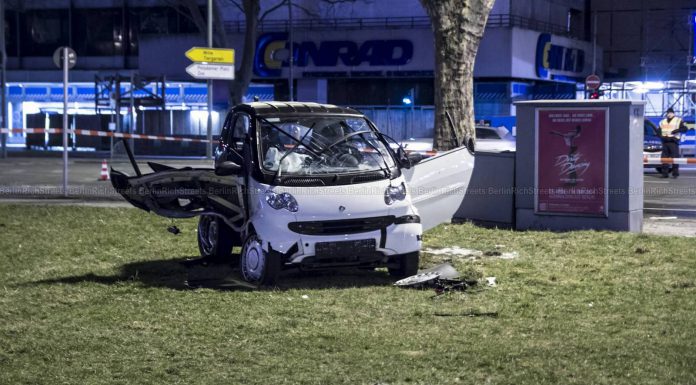 This red Ferrari 458 Speciale is believed to be one of the very first delivered but unfortunately, looks to be a write off with the front end completely destroyed. At the back, the 4.5-liter V8 engine delivering 597 hp and 398 lb-ft of torque appears to have been untouched.
[youtube]http://www.youtube.com/watch?v=GiR8jdI7qtY[/youtube]