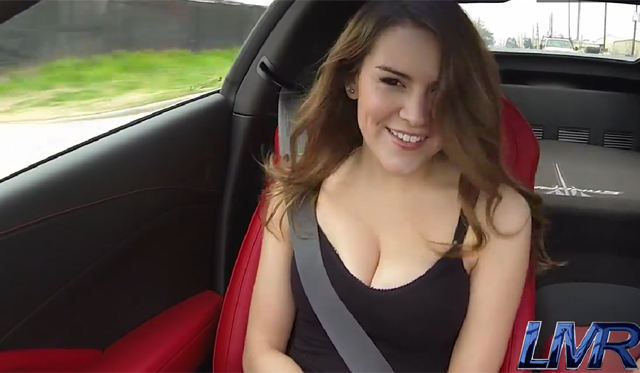 With its heavily modified twin-turbocharged 6.2-liter V8 engine, the following Chevrolet C7 Corvette Stingray you are looking at is the world's most powerful. With 836 hp being pumped through the rear wheels, it is a true supercar destroyer and a really exciting tune from Late Model Racecraft.
[youtube]http://www.youtube.com/watch?v=PRnMLfNRDHo[/youtube]
And when you consider the fact that this Corvette has been fitted with drag radials, it clearly is an extremely ferocious car in a straight line. So when it hit the streets with an attractive girl in the passenger seat, it understandably provided some great thrills and epic grins!