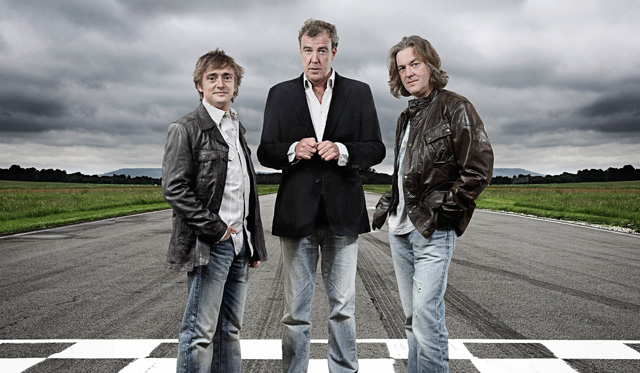 Top Gear Season 21 Episode 3 returns to our televisions tomorrow evening; BBC2 at the usual time of 8 pm! Jeremy Clarkson, James May and Richard Hammond return to Dunsfold for the third episode of the twenty first season. This episode looks set to be another classic with an interesting road trip, an insane hypercar and an interesting Star in a Reasonably Priced Car!
Following on from the excitement of last weekend's McLaren P1 review, Jeremy Clarkson trades up to the Danish Zenvo ST1 for Top Gear Season 21 Episode 3. From the pictures, this particular Zenvo ST1 looks to be finished in an exciting shade of orange. Zenvo recently announced that the ST1 was production ready. It comes fitted with a 6.8 litre V8 engine, putting down 1,104 bhp and 1,430 Nm of torque to the rear wheels.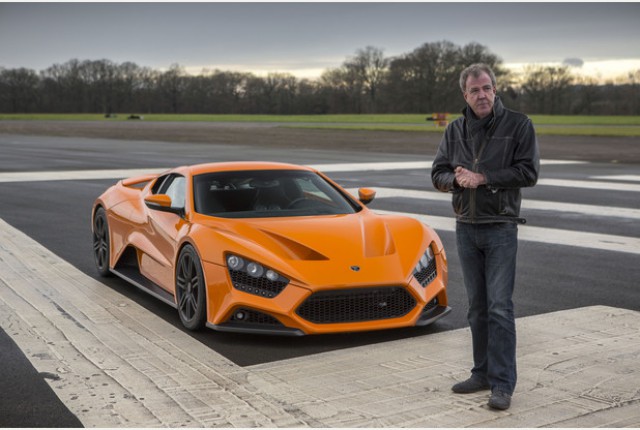 Elsewhere during Top Gear Season 21 Episode 3, Jeremy Clarkson, Richard Hammond and James May try to convince us of their love for compact, small-engined cars with a trip to Ukraine in the Volkwswagen Up, Ford Fiesta and Dacia Sandero. You can probably tell who gets which car. The teaser videos Top Gear used at the start of the season come from this episode. The team travels from Crimea to Chernobyl and explore an abandoned submarine pen, try to learn embroidery whilst driving, and attempt to combat driving distractions. Expect it to be thoroughly entertaining!
Top Gear Season 21 Episode 3's star in a reasonably priced car is James Blunt who returns for another attempt. James Blunt first tackled the Top Gear test track in the Chevrolet Lacetti. Back then, he recorded a time of 1:48.3 in the wet. His run this time around was apparently the wettest that Top Gear have ever filmed. Don't expect a time at the top of the board then!
Don't forget to tune into Top Gear Season 21 Episode 3 on BBC2, Sunday 16 February 2014 at 8pm.