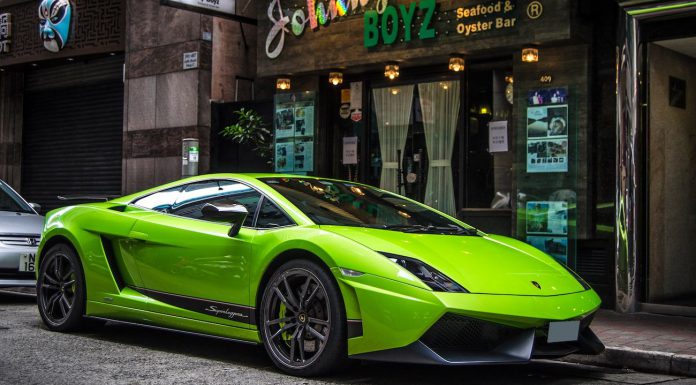 The Lamborghini Gallardo has officially finished its 10 year marathon of production as the car began to fall behind as its rivals, such as the Ferrari 458 and McLaren 12C. There was one car that permanently sat at the top of the Gallardo line-up, although there were a number of variants and spin-offs, the Superleggera.
The LP 570-4 Performante is a lighter and more powerful version of the standard LP560. Using Carbon Fiber and other lightweight materials, the team at Sant'Agata managed to strip out an impressive 70 kg from the car. As for the engine, 570 bhp is produced at 8,000 rpm, with torque curve peaks at 540 Nm at 6,500 rpm. The minimal gain was achieved through careful ECU programming. Obviously performance figures are important for a car like the Superleggera and it does not disappoint, zero to 100 km/h can be achieved in just 3.4 seconds, 0 to 200 km/h in 10.2 seconds and the top speed is 325 km/h.
This fantastic looking example was spotted and snapped by photographer Ron Alder in Hong Kong, a place where Lamborghini's are proving to be very popular.