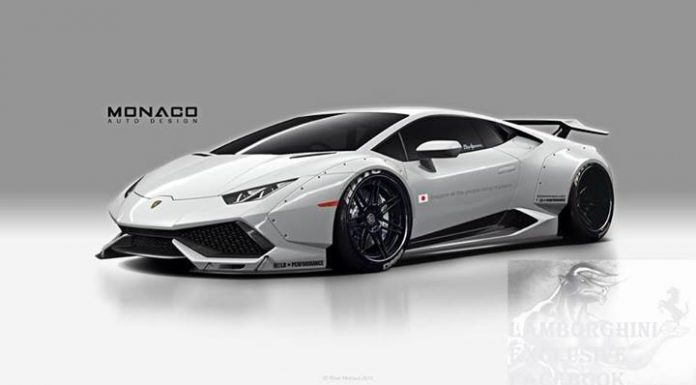 When it comes to outlandish, crazy, in-your-face transformations for supercars, there is simply no better known name than LB Performance/Liberty Walk. The Japanese tuner has in the past, created insane widebody Lamborghini Murcielagos, Ferrari 458 Italia and a 458 Spider along with a widebody Nissan GT-R as well as a host of other exotics.
One of the persistent design features of the firm's widebody transformations are the insane flared wheel arches they fit and finish off with decorative pins around the edges. When combined with traditionally lowered suspension, massive wheels and new spoilers, splitters and bumpers both front and rear, their creations really are the closest things to real-life, road-going Transformers.
With the Lamborghini Huracan released late last year, this latest Italian supercar could prove to be their next project. While LB Performance has yet to officially announce if they're going to create a widebody Huracan, it is more than possible that an upcoming Japanese Huracan owner will head to them for a crazy transformation.
To give us an idea of how such a car would look, Monaco Auto Design has put together the following rendering. Featuring all the traditional LB Performance styling changes we've become accustomed to, this could without doubt be one of the most recognisable tuned Huracans ever produced if it is indeed made.
Let us know your thoughts below!