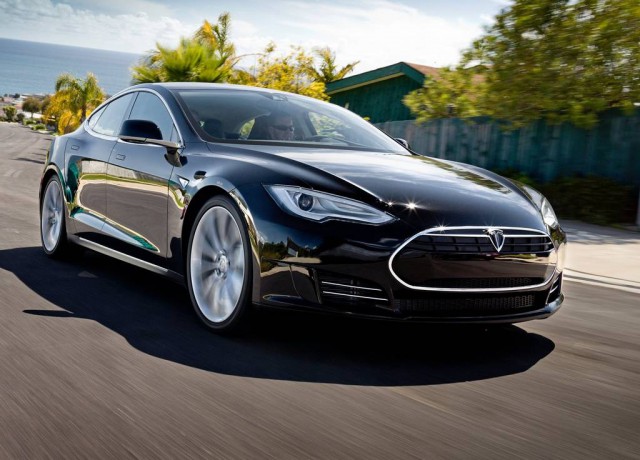 Tesla Motors CEO Elon Musk has officially confirmed that an all-wheel-drive variant of the hugely popular Tesla Model S electric car is set to be launched later this year or early next year. The release of the all-wheel-drive variant is likely to fall in line with the release of the Tesla Model X SUV whenever that may be.
The information was revealed by Musk during a meeting in Amsterdam where Tesla Motors has its European headquarters. However, the entrepreneur didn't just end with the confirmation of a Tesla Model S with all-wheel-drive, he also revealed a few new nuggets of information we weren't entirely expecting.
First off, Musk confirmed that the Californian based electric automaker is currently working on higher-capacity batteries which will extend the range of the Model S as well as future Tesla cars including the Model X as well as its entry-level electric car due in a few years' time. Additionally, new seats are being created to improve comfort for all occupants.
Another nice bit of news is that in a few weeks, Tesla Model S owners will be able to upgrade to Version 6.0 firmware enabling them greater control over suspension setting, real-time traffic data along with a selection of other improvements and tweaks. It goes without saying that this is one of the best advantages of having a car of this sort as it can be updated just like your smartphone.
Finally, Musk spoke about his proposed giga-factory. This factory could reduce battery costs by about 30 per cent and as much as 40 per cent!
[Via Left Lane News]