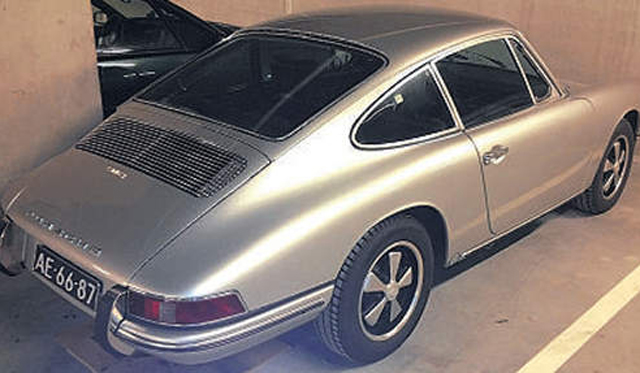 A rare and prized Porsche 912 Coupe fitted with a host of recognisable unique features has been stolen in Rotterdam.
Because of its rarity and quite decorated history, an original Porsche 912 Coupe is quite a sought-after sports car around the world. However, the thieves of this 912 Coupe clearly didn't want to go through the effort of finding and buying one and took the easy option out. The silver example wears a license plate reading AE 66 87, however, this has likely been removed since the car was stolen. One of the most unique features of this 912 Coupe are the special Fuchs wheels and black interior.
As a result, it should be quite easy to spot. For any of how European readers out there, there's a possibility the car has been taken out of the Netheralnds, so keep your eyes open!
If you didn't know, following the initial release of the Porsche 911 sports car back in 1963, the German automaker introduced the Porsche 912 sports car to act as the entry-level car for the firm's model range.
When Porsche introduced the 911 in 1963, it was concerned about the price increase compared to the 356 sports car. As a result, a cheaper, and less-powerful four-cylinder model was introduced by the name of the Porsche 912. Because the 912 did indeed undercut the 911 when it hit the market, it managed to initially outsell the 911 by quite some margin. Despite its success, production of the Porsche 912 including all of its variants such as the Coupe and Targa ended.