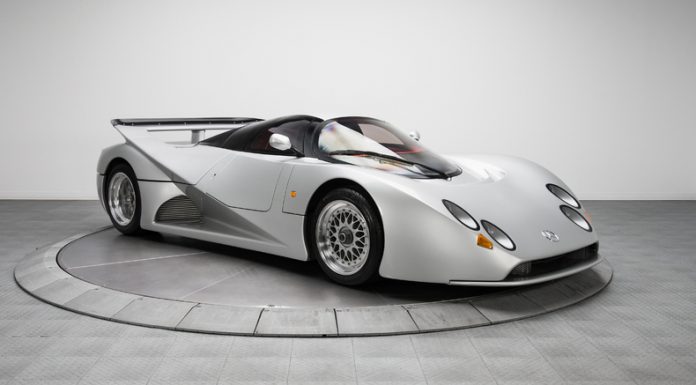 Late last year, you may remember we brought you the news that the rare 1995 Lotec Mercedes-Benz C1000 was set to be auctioned through RKMCCA Collector Car Auctions. While it remains unclear if the 1 of 1 car did sell at auction, the same car is currently up for sale on where else but eBay Motors thanks to RK Motors Charlotte!
The Lotec Mercedes-Benz C1000 started off as a joint venture between Mercedes-Benz and German manufacturer Lotec. The design brief was simple, the customer wanted the fastest road-legal road car in the world! $3.5 Million dollars later and the two manufacturers came up with the bespoke 1995 Lotec Mercedes-Benz C1000.
As you would expect with a car of this value, the look is perfect. The name takes account of the carbon fiber body work and the 1000 horsepower engine. The engine is a 5.6 litre Mercedes-Benz V8 unit, similar to the engine used in the Sauber C8 and C9 racing cars which is joined by a set of twin Garrett turbos and mated to a Hewland 6-speed transmission.
Performance hasn't been officially verified, yet Lotec claimed figures of 0 to 100 km/h of 3.2 seconds at launch. The 0 to 200 km/h time is said to be 8.08 seconds with an alleged top speed of 431 km/h.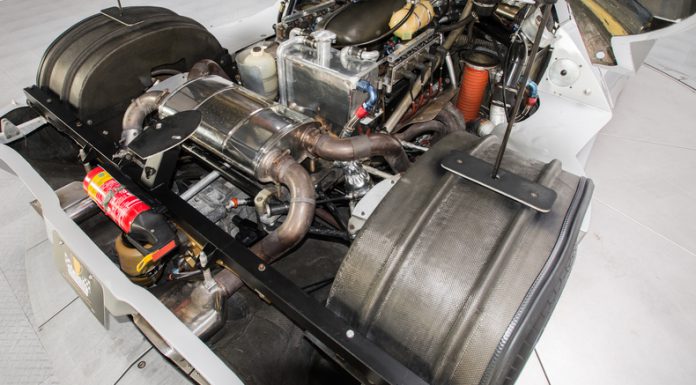 The interior features bright red and black carbon fiber. Two bucket racing style seats are fitted and equipped with 3-point harnesses. Mod cons include air conditioning, adjustable pedals, adjustable steering column, and believe it or not a luggage compartment!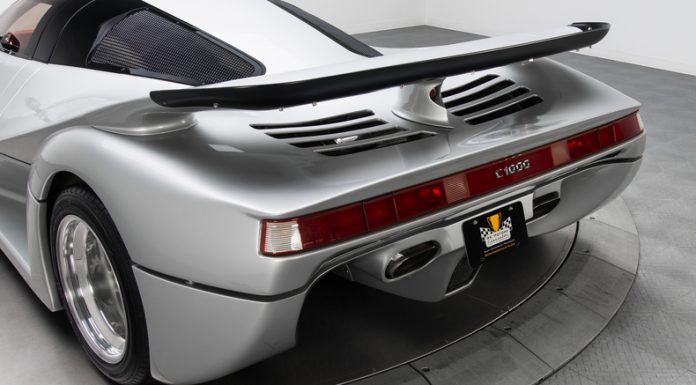 When it was originally set to be auctioned, the car was expected to fetch upwards of $1.3 million despite the total build costing much more than that. At the time of writing, the current eBay bid sits at $130,100, well below the reserve price.
[Via eBay Motors]