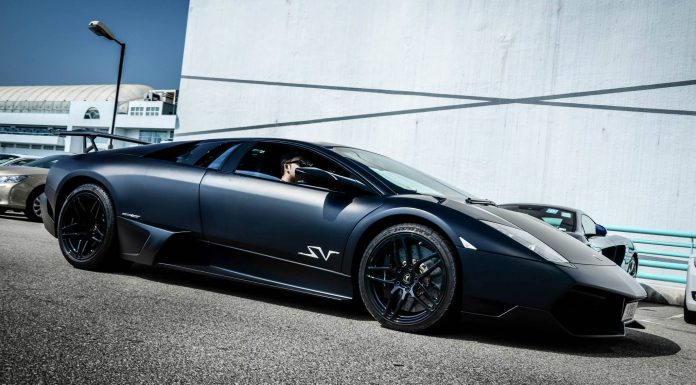 The Lamborghini Murcielago LP 670-4 Super Veloce. A car that is set to go down in history as one of the most aggressive looking, sounding and driving cars of the century.
Featuring a modified 6.5-liter V12 engine pumping out an insane 662 hp, the Lamborghini Murcielago LP670-4 SV can hit 100 km/h in just 3.2 seconds. However, a couple of testers have managed to achieve sub-3 second times. While the acceleration capabilities of the Murcielago SV are indeed impressive, it's exhaust note is arguably even more extreme.
This spectacular matte black SV was spotted in Hong Kong by Linus Lamin Hong Kong, a menacing colour that suits the angles and beautiful aero parts of the supercar very well!