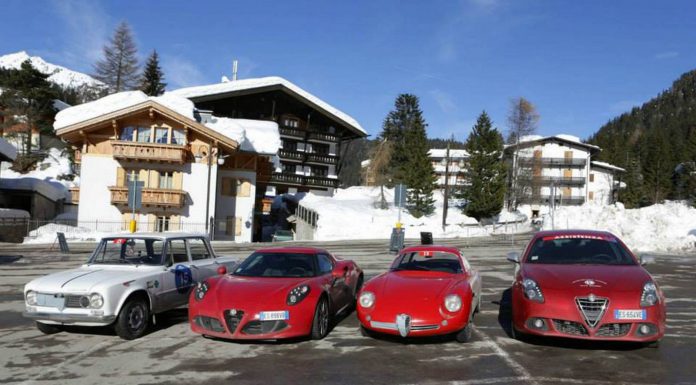 Four Alfa Romeo's participated in the 26th annual Winter Marathon in Madonna Di Campiglio, Italy this past weekend. The 430 km long winter rally is considered to be one of the most significant events of its kind in the country, surpassed only by the Mille Miglia and the Gran Premio Nuvolari road rallies.
Two of the four Alfa's that participated in the Winter Marathon came right out of the Alfa Romeo Museum, a 1960 Giulietta SZ and a 1963 Giulia TI Super. The Giulietta SZ, designed by Franco Scaglione and built by Zagato, utilizes a streamlined aluminium body which saved a considerable amount of weight. Its distinctive "snub" style rear section made it not only unique for its time, but aerodynamic.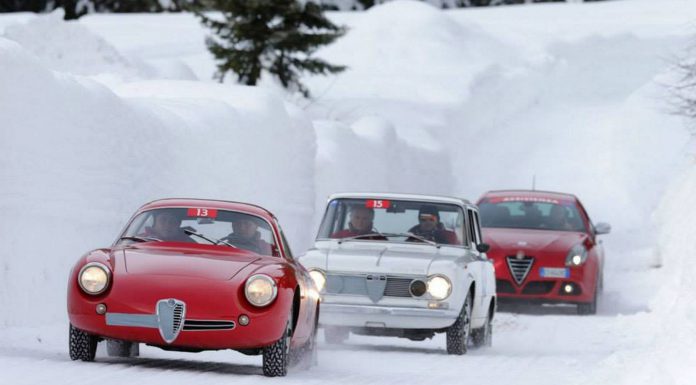 The Giulia TI Super was the race ready version of the standard Giulia TI sedan. The model is extremely rare, with only 501 examples being made, most of which were painted in an off-white shade called Biancospino. The TI Super is easily identifiable by Alfa Romeo's signature Quadrifoglio four leaf clover emblems, which are painted on the doors and tailgate.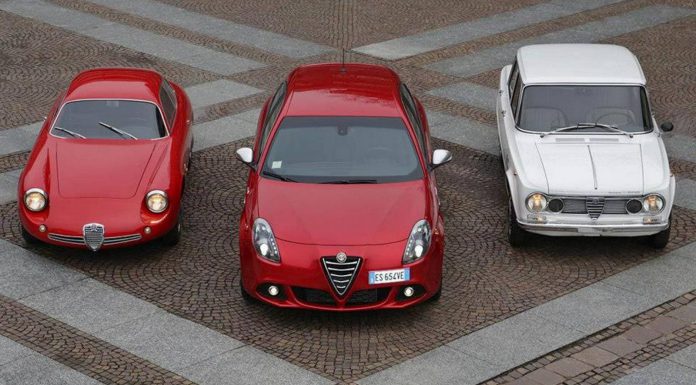 The two historic vehicles were accompanied by two vehicles from Alfa Romeo's current range, the new, 2014 model year Giulietta hatchback equipped with Alfa's 150 horsepower 2.0 liter engine and of course the Italian marques compact sports car, the 4C.