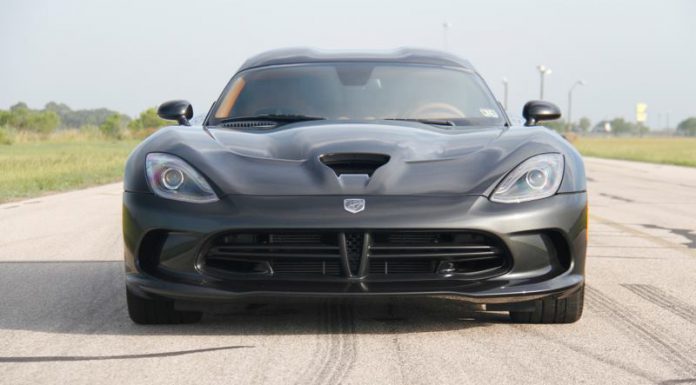 With 640 hp on tap when it leaves the factory, the SRT Viper is a real performance car in the truest possible sense. However, that hasn't stopped tuning specialists Hennessey Performance from releasing their upgraded SRT Viper dubbed the Venom 700R.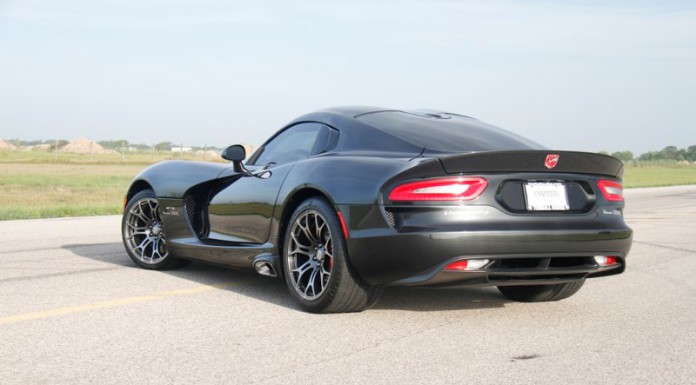 The 2014 SRT Viper GTS Venom 700R by Hennessey Performance features new high-flow cylinder heads, stainless steel long tube headers, high-flow catalytic converts, stainless steel 3-inch exhaust system and a K&N air filter. Thanks to these engine modifications, the Viper GTS Venom 700R by Hennessey now delivers 705 hp at 6,400 rpm and 695 lb-ft of torque at 4,400 rpm.
As a result of this extra power and torque, Hennessey Performance claims the Viper GTS Venom 700R can sprint to 60 mph in just 3.1 seconds, complete the quarter mile in 10.7 seconds at 134 mph before topping out at an impressive 216 mph.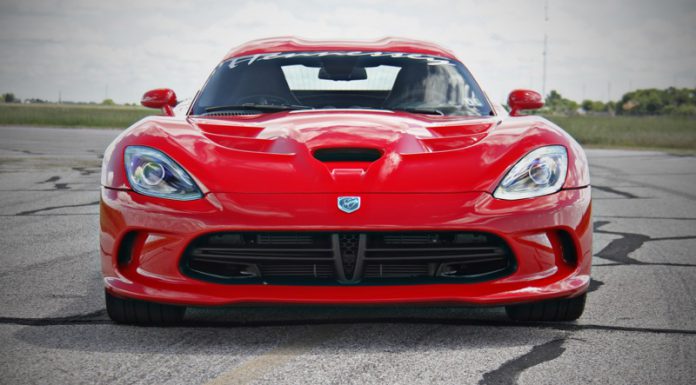 In addition to the aforementioned engine modifications, the 2014 SRT Viper GTS Venom 700R by Hennessey Performance includes new gaskets and fluids, premium floor mats from Hennessey with the car being dyno and road tested before the keys are handed over. Additionally, it comes with a 3 year, 36,000 mile warranty.
Finally, a host of optional upgrades are available. These include a new front splitter, spoiler, canards, lightweight monoblock wheels, Penske double adjustable coilover suspension as well as a few other visual changes.