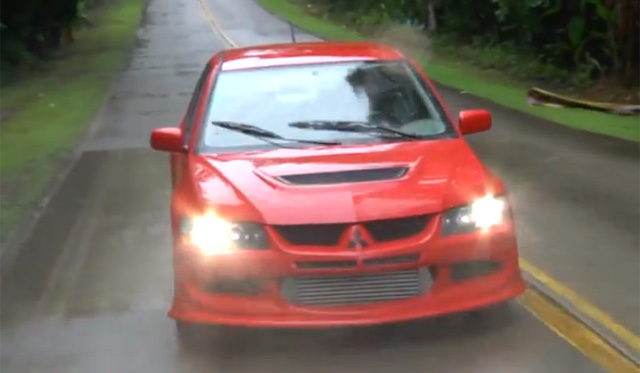 While Panama certainly isn't known as a haven for performance cars, Matt Farah recently went there for Drive and had the opportunity to drive an incredible Mitsubishi Lancer Evolution VII.
[youtube]http://www.youtube.com/watch?v=HawtzpyPzKM[/youtube]
The Evo which Farah got behind the wheel of comes courtesy of Race Lab. It manages to deliver an extremely impressive 900 hp from the turbocharged four-cylinder engine. Even though Farah visited Panama in the rainy season and had to drive the Evo VII in some precarious conditions, he still manages to explore the straight line performance of the car saying it's about as fast a car as he has ever driven. What makes this car even more impressive is the fact that instead of the 7,000 rpm red line of the standard car, this one revs all the way to 9,500 rpm!