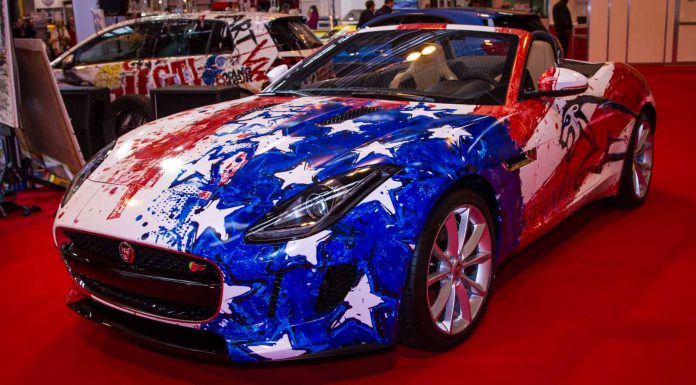 The Autosport International show is not complete without local artist Ian Cook, Pop Bang Colour.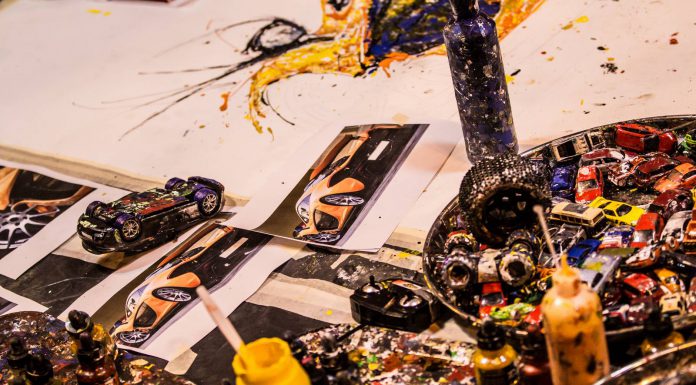 What makes Ian Cook's artwork so unique is the style in which he does them. They are created purely by using radio controlled cars, car tyres and toy car wheels. Over the years Ian Cook has created many different artworks including a portrait of F1 racing driver Lewis Hamilton the size of two London double-decker buses, Audi R8, Aston Martin DBR1, Range Rover Evoque and Bugatti Veyron. On the stand sat the Volkswagen Golf GTI which was painted at Goodwood last year and the Jaguar.
Over the four days Ian is commissioned to paint different cars. The Mercedes A45 AMG Sport and Mclaren P1. Steven Roe has taken some pictures of his artwork over the weekend and the man himself in action.