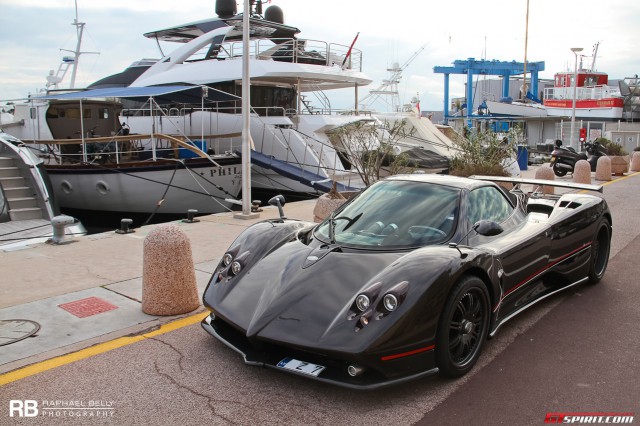 The Pagani Zonda F Clubsport was first revealed in 2006 at the Geneva Motor Show. The Coupe and the Roadster were very similar, the F Clubsport adding an extra dimension by having a removable carbon fiber and canvas room meaning that driver and passenger could experience the Clubsports titanium exhausts at full volume, an experience I'm sure would cause the hairs on the back of the neck to stand up as the 7.3 litre AMG built V12 screams its way to 7,000 rpm.
This example of the Zonda F, a car that Pagani built as a homage to the legendary F1 champion Juan Manuel Fangio, looks sublime in its naked carbon body. This dark carbon weave is offset by a thin stripe along to body and canvas roof being colored a deep red adding to the menacing look of this stunning car and rare car, this car is number 7 of just 25 built!
Pagani claimed the Roadster weighed just 35 kg more than the coupe, 1,230 kg, and when combined with the 650 hp the predominantly carbon built Zonda would launch toward the horizon and reach 100 km/h in 3.6 seconds and if the driver wills to a top speed of 346 km/h!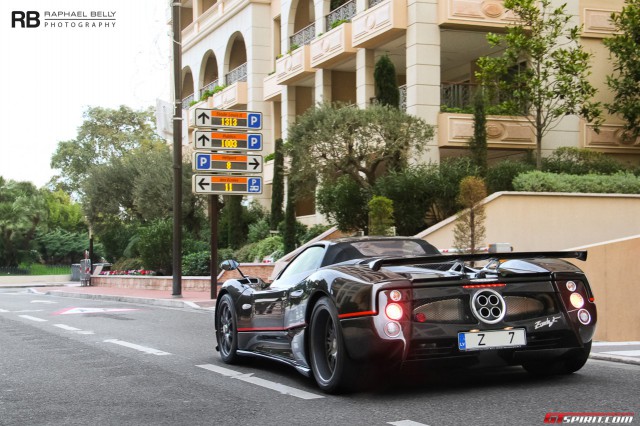 The beautiful Clubsport was captured by Raphael Belly in the Principality of Monaco.