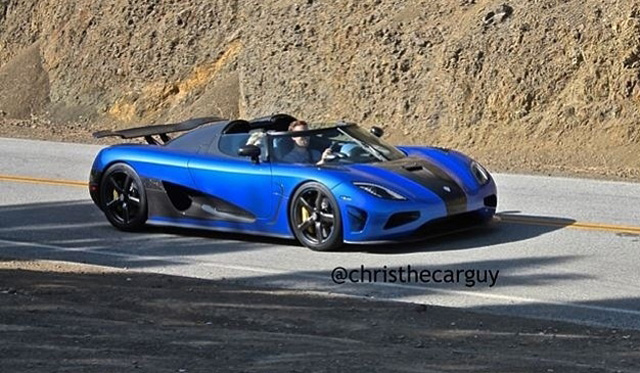 David Heinemeier Hansson, the Danish programmer responsible for Ruby on Rails and part-time racing driver, has always had an incredible taste in cars. This is no more evident than the custom Monterey Blue and carbon fiber Pagani Zonda HH he owns based on the standard Zonda F. Now, Heinemeier Hansson's latest custom hypercar has arrived in the U.S. in the form of a custom Koenigsegg Agera S dubbed the Agera HH.
[youtube]http://www.youtube.com/watch?v=uH25jawzRy8[/youtube]
To christen the Koenigsegg Agera HH to its new home in the U.S., the man himself recently took out the incredible hypercar on Mulholland Drive and Chris The Car Guy on Instagram managed to capture the following shots of it!
As a reminder, the Koenigsegg Agera S features a 5.0-liter twin-turbo V8 engine producing 1,040 hp. As a result, it can sprint to 100 km/h in under 3 seconds and onto a top speed in excess of 400 km/h!