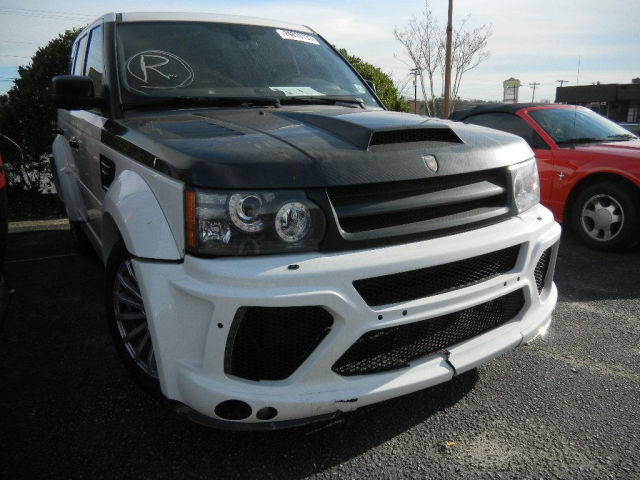 If you cast your minds back the Dubai Motor Show in 2011, Mansory brought an outlandish white version of the Mansory Range Rover Sport to the show.
With some outlandish styling, the Mansory Range Rover Sport was just the latest in a long line of aggressive and in-your-face design previously created by the tuner. Now, the very Mansory Range Rover Sport from Dubai 2011 has appeared for sale online in the U.S. courtesy of Land Rover Greenville.
Arguably the strangest thing about the car listed for sale is that it has an asking price of a mere $25,995. However, upon closer inspection, this one-off Range Rover has suffered quite a bit of damage particularly at the front and rear due to some careless driving.
Among the new aerodynamic parts is a new front spoiler with vertically arranged LED daytime running lights and an impressive air intake. Additionally, it features a new bonnet with a large power dome made using the carbon prepreg method. Around 30hp and 40Nm of torque can be released from all variants of the series engines by mounting sports exhaust systems, sports air filters and an optimised ECU.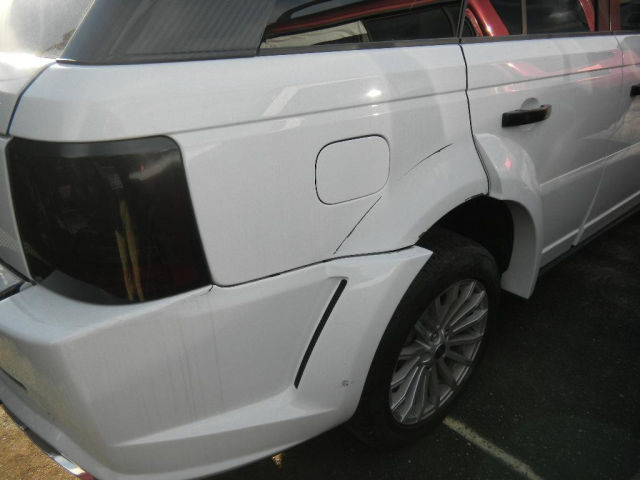 Inside, the Mansory Range Rover Sport also features some dramatic changes inside. Most significantly, it features red and black leather seats with diamond stitched accents and contrasting white stitching.
Check out more details below!
[Via Cars]