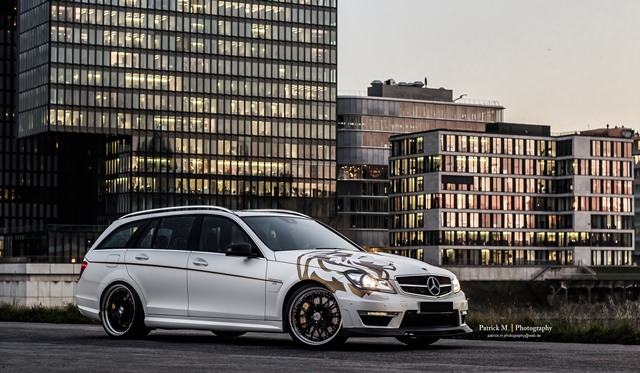 German tuning company Loewenstein Manufaktur, which specializes in the refinement of Mercedes-Benz vehicles, recently unveiled its latest tuning project during the Essen Motor Show 2013. Based on the Mercedes-Benz C63 AMG, the modified car is called "Loewenstein LM63-700 Compressor" thanks to the company´s own developed performance-enhancing compressor system.
The specially developed compressor kit is conceived as a simple plug-in system works much like an electronic charging air pressure control system. In combination with a Loewenstein carbon fiber suction air induction system, a stainless steel Loewenstein exhaust system including exhaust manifold with substitute primary catalytic converter pipes as well as a Loewenstein performance module, the forcible mechanical respiration extracts a peak performance of 702 hp and a maximum torque of 883 Nm. To improve the traction of the Loewenstein LM63-700 Compressor, an automatic 100 percent limited slip differential has been installed in cooperation with the British company Quaife. To complete the performance package, Loewenstein installed the company's own high-performance sports brake system.
Looking at the exterior of the car, Loewenstein gave the LM63-700 some refinement with the company's own carbon fiber exterior program, which includes a front spoiler, external mirror and a rear diffuser in matte carbon to match the designed exhaust end-pipe cover. Loewenstein offers various single- and three-part rim designs in 19 and 20 inches format which all maintain perfect surface contact additionally thanks to a special coilover kit with the company's own chassis alignment that was constructed in cooperation with ZF Sachs.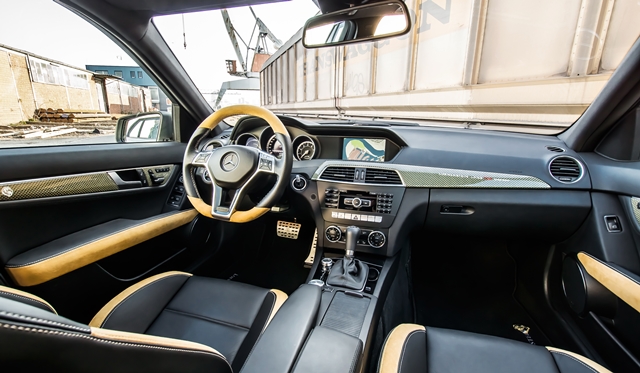 Finally, Loewenstein matches the interior of the car to its exterior, so that it is equipped with a noble bi-color interior, which covers the steering wheel with leather/alcantara , provides decorative carbon strips and shows an aluminum pedal system as well as car mats and baggage compartment protectors made of soft velour.