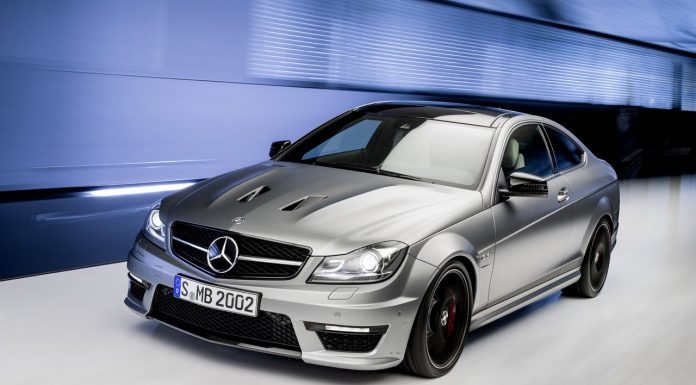 For quite some time now, they've been conflicting reports about what engine the 2015 Mercedes-Benz C63 AMG would receive. Initially, it was believed that car would receive AMGs mighty 5.5-liter twin-turbocharged V8 engine. However, it has now been confirmed that the new C63 AMG will instead receive a smaller 4.0-liter twin-turbocharged V8 engine.
This new engine will continue with Mercedes-Benzes introduction of smaller capacity engines and will eventually replace the current 5.5-liter twin-turbo. For those that didn't know, the AMG 6.2-liter V8 engine has been largely phased out and replaced by the 5.5-liter powertrain.
Currently codenamed M177, the new 4.0-liter twin-turbo V8 is predicted to produce between 454 hp and 493 hp depending on the specification ordered. It will then be mated to the 7G-MCT SpeedShift automatic transmission currently used in a selection of other AMG models.
By comparison, BMW's recently revealed 2014 M3 and M4 features a slightly smaller 3.0-liter twin-turbocharged straight-six engine developing a still adequate 431 hp and 406 lb-ft of torque. When fitted with the optional seven-speed dual-clutch transmission, both cars can sprint to 100 km/h in a mere 4.1 seconds and onto a top speed of 280 km/h.
As a result, both the new C63 AMG and M3 and M4 should perform very similarly and we can't wait to try them out!