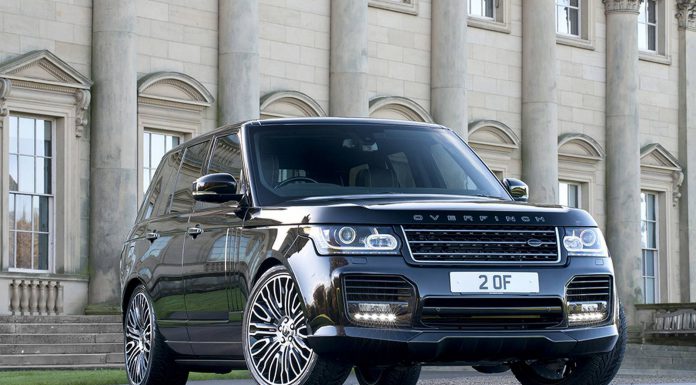 In the world of Range Rover tuning, few companies are as well known as Overfinch. Over the years, they have released a host of special upgrades for all Range Rover models and now they have revealed their upgraded pack for the 2014 Range Rover. Rather than tinkering and modifying the engine, Overfinch decided to stick to exterior and interior changes.
From the outside, the 2014 Range Rover by Overfinch features a brand new bodykit incorporating new bumpers front and rear, as well as new side sills. Making these new body panels all the more impressive is that they are made from hand-laid carbon fiber and therefore remain in keeping with the lightweight philosophy of the 2014 Range Rover.
The new front bumper features new air intakes as well as new LED daytime running lights. Additionally, the 2014 Range Rover by Overfinch wears a custom Overfinch nameplate and logo. Select parts at the front have been left unpainted and instead the carbon fiber has been layered with a stunning lacquer finish.
The Overfinch 2014 Range Rover is then rolling on 22-inch of 23-inch Overfinch wheels depending on the customer's request. At the rear, the car features a new roof spoiler as well as dual slimlined exhaust pipes.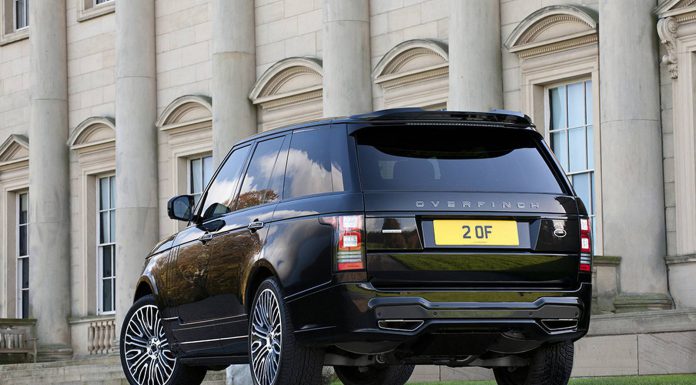 Moving to the interior, the car is available in a plethora of leather and veneer combinations and options. Additionally, two different seat designs are available with both using Bridge of Weir premium leather.
When discussing the car, Overfinch Chairman Kevin Sloane said, "The designs and attention to detail of the all new Overfinch Range Rover continue to build on our 40-year-old history enhancing Land Rover vehicles. We have created unique, distinctive aspects for the current model – such as hand laid carbon fibre body styling – that simply cannot be found in any other Range Rover."