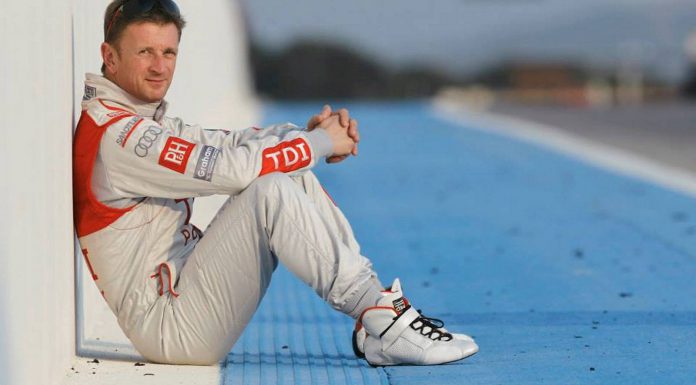 Veteran Audi driver Allan McNish has retired from the pinnacle stage of motorsports, the LMP1 category where he was racing for Audi in the successful Audi R18 e-tron quattro with Joest Racing. McNish announced this just days ahead of his 44th birthday, adding that he will still be contributing his knowledge to the Audi Sport fraternity.
McNish has retired from the scene as a champion, this is after scooping the 2013 WEC title and after a successful racing career of 32 years. McNish said;
I found the ideal moment for myself to bring an end to my LMP sports-prototype racing with Audi. Together with my team-mates Tom Kristensen and Loïc Duval I finished my most successful season in the sports car. Having also won the Le Mans 24 Hours, I can't wish for more than what we've achieved this year. I can look back on a fantastic career that has left no aims unfinished and I'm looking forward to new challenges the future holds for me. Now I'll have a lot more time for my family. But I'm going to continue to be part of motorsport in various roles, albeit no longer as an Audi race driver.
Head of Audi Motorsport Dr. Wolfgang Ullrich said;
We appreciate and respect Allan's decision to retire at the pinnacle of his career. At the same time, this is a parting that is particularly difficult for us. All of us are well aware of Allan's racing successes. We should not forget, though, how valuable he has been in the development of our race cars, how great a team player he has always been and how he has consistently applied himself to achieve Audi's aims far beyond motorsport with professionalism, loyalty and commitment. We regret that Allan will no longer be contesting any races for us but are happy that he will continue to be associated with Audi Sport and the Audi brand.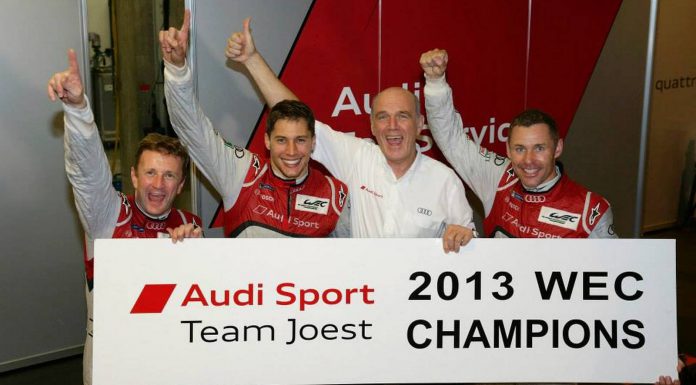 McNish has had great success in his racing career starting with his American Le Mans Series maiden win in 2000 in an Audi R8. In 2006 and 2007, he won titles in the North American sports car series in an Audi R10 TDI. He has had four overall wins in the Sebring 12 Hours not to mention his success in Le Mans 24 Hours, 3 of them with Audi. He hit his pinnacle after winning the 2013 WEC title a few weeks ago in Shanghai.