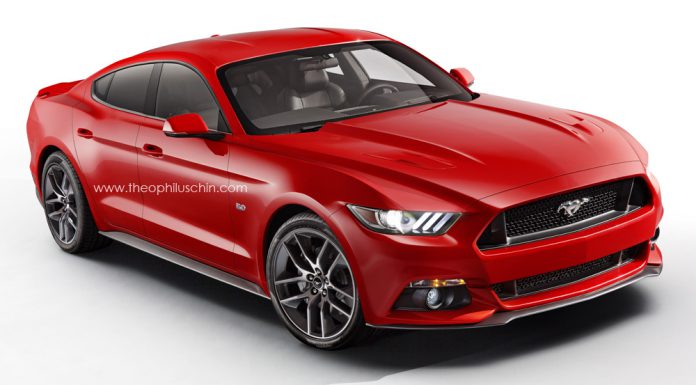 The 2015 Ford Mustang may have only just been recently revealed but already, some interesting renderings about possible future variants are already beginning to emerge. The following renderings of a four-door 2015 Mustang has to be the most outlandish to date yet is one which doesn't look too bad!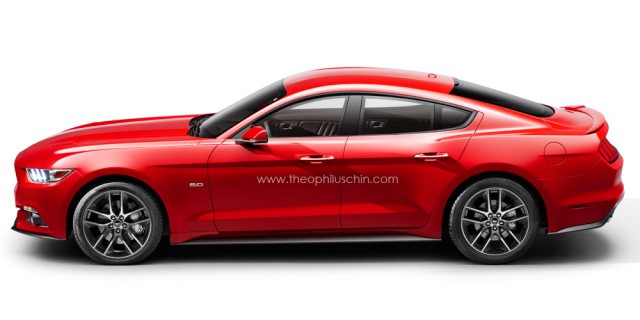 Courtesy of Theophilus Chin, this Mustang rendering looks just like you would expect a four-door Ford Mustang to look like. It maintains the rear-end of the standard Mustang Coupe as well as the same front end but features an elongated roof and obviously the addition of two extra doors.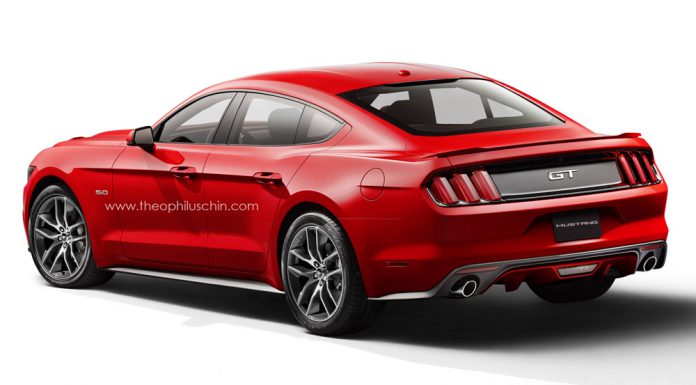 Let us know what you think of it by commenting below!
As a reminder, the 2015 Ford Mustang is available with three engines consisting of an upgraded 3.7-liter V6, a brand new 2.3-liter EcoBoost engine and a more powerful 5.0-liter V8 powerplant. The new EcoBoost engine features direct injection, variable cam timing and a turbocharger to help deliver more than 305 hp and 300 lb-ft of torque. By comparison, the 3.7-liter V6 pumps out "at least" 300 hp and 270 lb-ft of torque. The top-of-the-line 5.0-liter V8 found in the new Mustang GT produces more than 420 hp and 390 lb-ft of torque. All of these engines can be mated to an updated manual transmission as well as a reworked automatic featuring steering wheel mounted paddle shifters.
[Via Theophilus Chin]