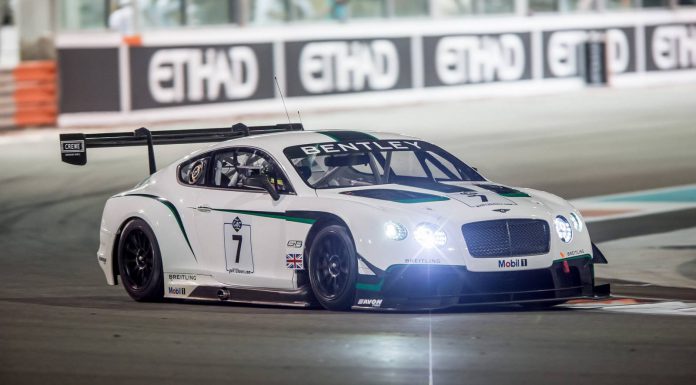 At the recently concluded Gulf 12 Hours of Abu Dhabi, the Bentley Continental GT3 managed to impress on its very first racing outing coming home in fourth place in its respective class.
When the six hour mark of the race ticked over, the Continental GT3 was holding down third position. The team then managed to maintain third position until the 10 hour mark when a close fight with a Ferrari 458 GT3 courtesy of Kessel Racing saw the Bentley drop back one position. However, in the final stages of the race, the Bentley Continental GT3 did face its fair share of drama with damage to the floor resulting in a cruise to the finish line.
Behind the wheel of the very first racing-spec Continental GT3 were British racers Guy Smith, Steven Kane and Andy Meyrick. Each of these drivers drove impressively during their respective four hour stints despite the hot and harsh conditions of Abu Dhabi.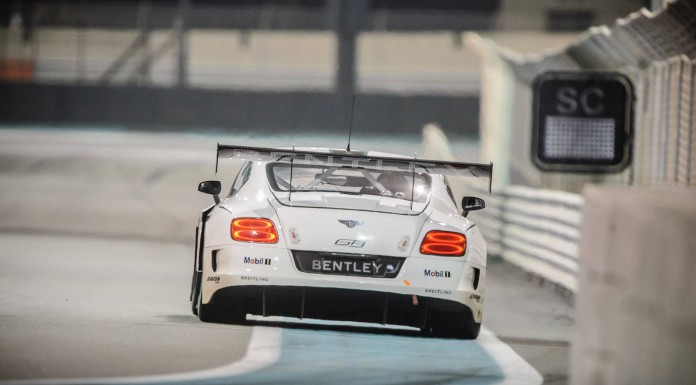 When discussing the result, Bentley's Director of Motorsport Brian Gush said, "In running an all-new car for the first time, our main goal today was to finish the race and be consistent. We've achieved this, and then to finish fourth in a race with such established competition is extremely encouraging. We leave Abu Dhabi with confidence that we will have a reliable and competitive package for 2014, when the hard work really starts."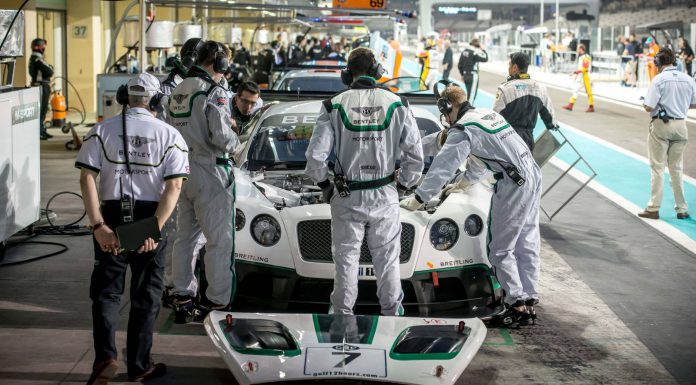 The next race for the Bentley Continental GT3 will be the first race of the 2014 Blancpain Endurance Season at Monza on the 12th of April.
Under the hood, the Bentley Continental GT3 features a 4.0-liter twin-turbocharged V8 engine mated to a six-speed sequential transmission. Additionally, it features double wishbone suspension with four-way adjustable dampers.