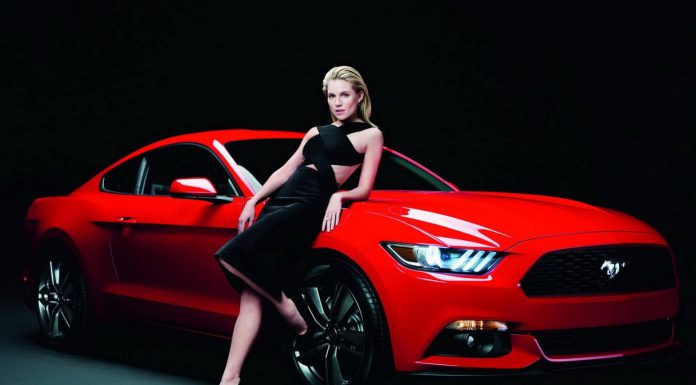 The 2015 Ford Mustang was officially revealed this week. Ford have already began advertising the car and have done so in a big way! The sleeker sexier lines of the latest iteration of the legendary muscle car were complemented by one of the most iconic members of the fashion world, British model Sienna Miller.
[youtube]http://www.youtube.com/watch?v=MLermMNy-_M[/youtube]
Under the hood, the 2015 Ford Mustang is available with three engines consisting of an upgraded 3.7-liter V6, a brand new 2.3-liter EcoBoost engine and a more powerful 5.0-liter V8 powerplant. The new EcoBoost engine features direct injection, variable cam timing and a turbocharger to help deliver more than 305 hp and 300 lb-ft of torque. By comparison, the 3.7-liter V6 pumps out "at least" 300 hp and 270 lb-ft of torque. The top-of-the-line 5.0-liter V8 found in the new Mustang GT produces more than 420 hp and 390 lb-ft of torque. All of these engines can be mated to an updated manual transmission as well as a reworked automatic featuring steering wheel mounted paddle shifters.