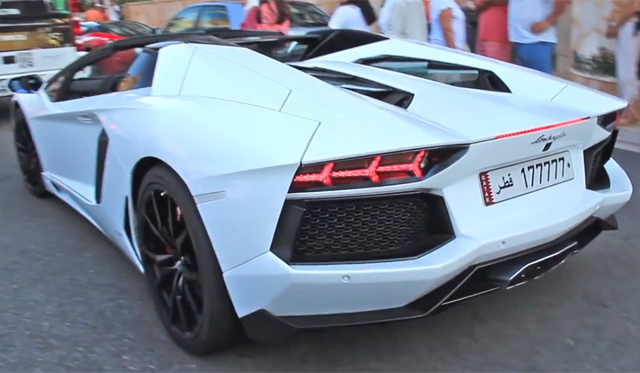 Spotting a stunning white Lamborghini Aventador Roadster anywhere other than Monaco's Casino Square is a rare sight. What's more, spotting one direct from Qatar and fitted with an aftermarket exhaust system this loud makes the following spot all the more special!
[youtube]https://www.youtube.com/watch?v=0DVMCMwhVoY[/youtube]
As this video shows, this Aventador Roadster features contrasting black wheels and even through the driver doesn't rev it ferociously, it still sounds absolutely incredible!