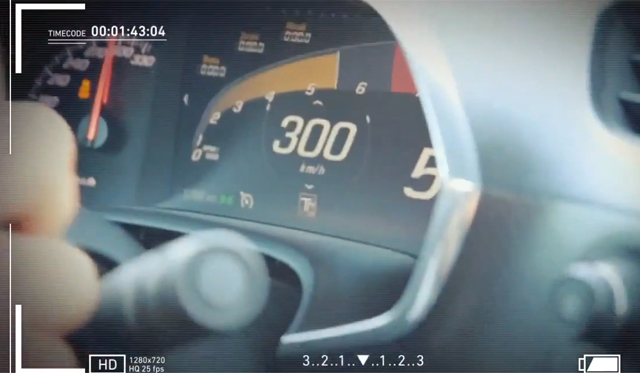 Just how fast is the 2014 Chevrolet Corvette Stingray in the real world? Chevrolet claims that it can reach a top speed of 305 km/h. However, achieving such speeds in the Corvette's native U.S. on public roads is impossible.
[youtube]http://www.youtube.com/watch?v=gfjX86OcddE[/youtube]
So in order to show just how fast the new Corvette C7 Stingray is, Chevrolet brought one to the Autobahn, famous for its unrestricted sections of motorway, to test out its top speed capabilities. Despite traffic being on the streets, this Corvette Stingray managed to hit a top speed of 300 km/h or 186 mph.
As if that wasn't impressive enough, that top speed was actually reached in 5th gear! As a reminder, the 2014 Corvette Stingray is available with both a 7-speed manual transmission and a 6-speed automatic. This particular car was fitted with the manual meaning it still has some speed left!