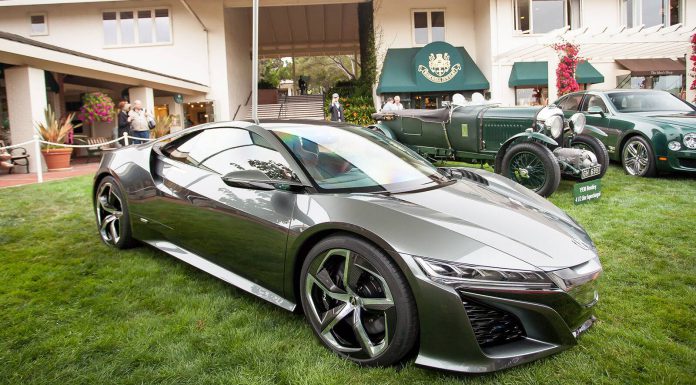 Development of the 2015 Honda NSX, or the Acura NSX depending on where you live, is well underway and the company has confirmed that it plans to offer all the thrills of some of the world's most technologically advanced and fastest supercars.
More specifically, Honda NSX development chief Ted Klaus recently said that the 2015 Honda NSX should provide Ferrari 458 Italia levels of excitement for far less money. "We're looking for the excitement of the 458 at the price of the 911, and we think the hybrid technology can help us achieve that," he said.
"The NSX has never been about a set of figures on a piece of paper. As with the original, the eventual power figure won't grab headlines, for instance, but the qualities that you can't write down, such as driver involvement and pleasure, are the ones that will matter.
"As engineers, we like numbers, but I'm acutely aware that if we build this car against a set of criteria that has been written down, we will lose our sense of focus," he concluded.
The powerhouse will feature a direct-injected mid-mounted V6 engine mated to a seven-speed manual transmission. Additionally, three electric motors will work together to help drive all four wheels, and to assist with acceleration and braking.
Honda's Sport Hybrid SH-AWD (Super Handling All-Wheel Drive) system will also be utilized. The system is an all-new, three-motor high-performance hybrid system that combines torque vectoring all-wheel drive with hybrid efficiency through the use of three electric motors – one motor integrated with the V6 engine and two motors driving the front wheels. The system enables instant delivery of negative or positive torque to the front wheels during cornering.
[Via Autocar]