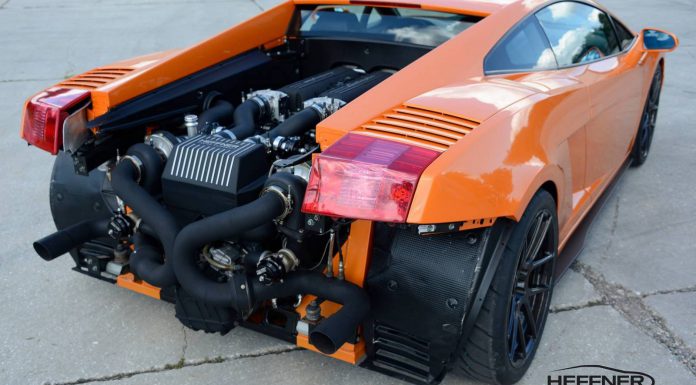 Twin-Turbo (TT) kits radically boost performance and can result in ordinarily fast cars become monstrous speed machines that are capable of bending the laws of acceleration that you never thought were possible. Meet Heffner Performance, a US tuning company that install these kit and their latest creation is spectacular.
The team took a 2005 Lamborghini Gallardo that produced 493hp and managed to make it produced almost two and an half times the power, around 1200hp by using the TT kit!
The car is now capable of smashing the quarter mile in approximately 8 seconds, as can be seen here, an unbelievable time! Elsewhere Heffner Performance fitted very pretty ADV.1 Wheels, their in house designed carbon side blades, carbon front bumper and powder coated calipers. This is one awesome Gallardo!