Paris Hilton has been been spotted in Los Angeles yet again driving a very pretty Lexus LFA. The great-granddaughter of Conrad Hilton, the founder of Hilton Hotels was driving the incredible V10 supercars on her way to a pumpkin patch to purchase a few items in the run to Halloween.
We doubt the millionaire superstar will ever use the full potential of the car, but if she was to she sure would be able to get around LA very very quickly indeed as the Japanese supercar sure is fast! We were lucky enough to test the monster V10 in Monaco!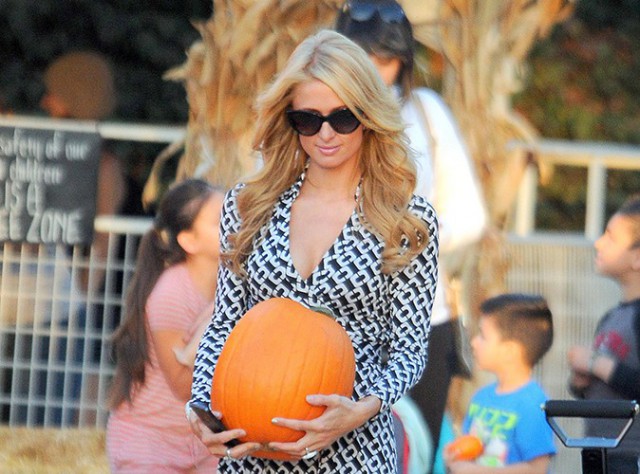 Only 500 of these delicately crafted machines were built after years and years of meticulous planning. The engine was so brutal and so free revving that a digital rev counter was required as a conventional analogue one just couldn't swing round fast enough. The 4.8ltr, 552bhp V10 is an animal! The car explodes up to 100km/h from standstill in just 3.7 seconds and if your ear drums had not been perforated well before, this carbon fibre concoction of a science experiment will only stop at 325km/h.
Thankfully Paris has not had the car turned pink as she has with a few of her other cars including her Ferrari California and Bentley Continental!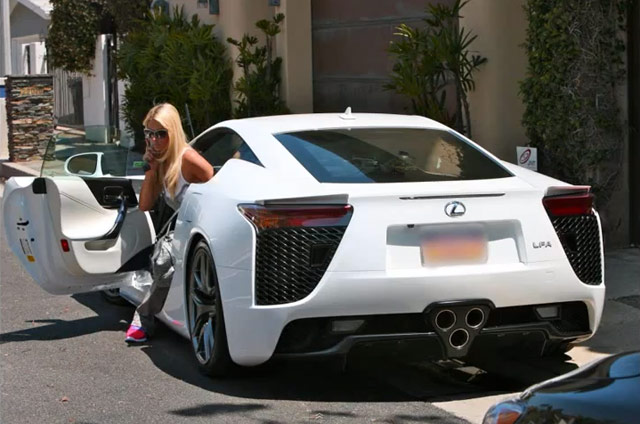 [Via: X17Online]