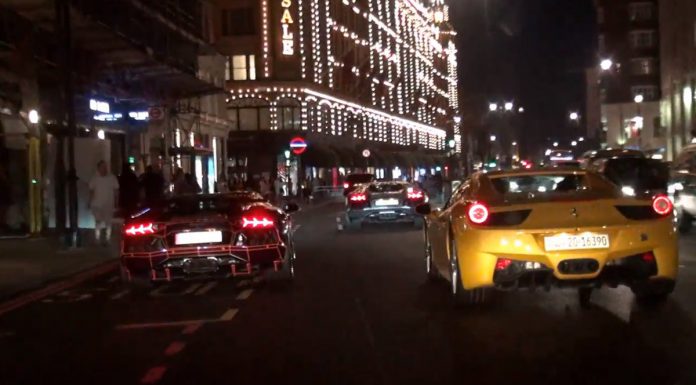 London is without a doubt a city that attracts supercars like only a couple of places on the planet can. The streets of Knightsbridge and Mayfair buzz and howl as the remarkable sounds of supercar engines and exhausts resonate and bounce of glass buildings and prestigious hotels.
Visitors from the United Arab Emirates (predominantly), southern Europe and even the United States of America have flown, shipped and driven their unique, bright and loud cars to the city to put on an unpredictable and unplanned show that keeps everyone entertained and guessing as to what stunning cars will be arriving in the summer months.
[youtube]http://youtu.be/sjCKXq2hmfc[/youtube]
he past 5 years have thrown up some serious surprises. There have been a remarkable number of Bugatti Veyrons, super rare cars such as one of just five Pagani Cinques, crazy Koenigseggs, countless Lamborghini's ranging from a collection of brightly wrapped Qatari Murcielago SV's a couple of years ago to the insane TRON Aventador (famously impounded this year!).
It seems year upon year the migration of supercars from abroad that travel to the beating heart of the city for the summer months, increases continually much to the delight of the 'carparazzi' and mobile-phone bearing tourists alike. This years season has been incredible and we can't wait to see what surprises there will be in 2014!