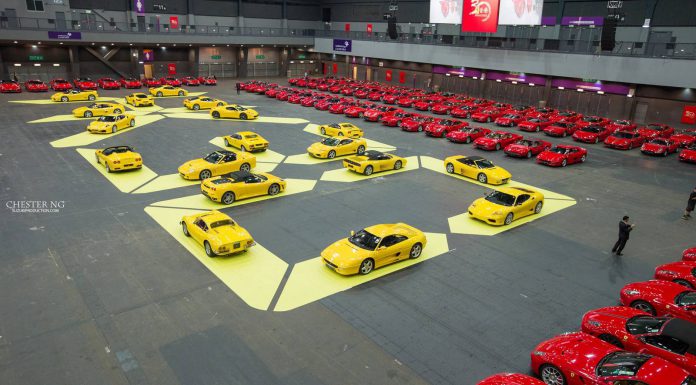 Ferrari recently celebrated its 30th anniversary in Hong Kong and in order to celebrate the tremendous occasion, put on one of the greater Ferrari gatherings in recent memory. In total, over 600 Ferraris gathered together on the island of Lantau during the Asia World Expo.
Whenever you bring 600 Italian supercars together, the results are always sure to be stunning and that is exactly what they were. In order to add a Hong Kong flair to the epic gathering, the 600 Ferraris were arranged to form the Bauhinia Blakeana which is a five-petal flower representing the symbol of Hong Kong.
Only white, red and yellow Ferraris were included in the gathering and this stunning gallery courtesy of Chester Ng showcases the truly amazing sight of sight 600 of the world's fastest and most sought after supercars together in one place.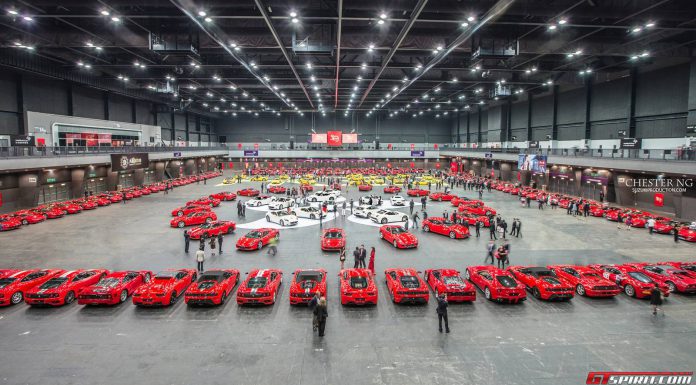 As you could imagine from a gallery of this size, every imaginable Ferraris\ was in attendance. Some of the most notable cars which attended included a Ferrari 599XX, Ferrari FXX Evoluzione, Ferrari 458 Challenge as well as the brand new Ferrari 458 Speciale. Additionally, older Ferraris such as a selection of Ferrari 360 Modenas and Dinos were present.
As it stands, the small region of Hong Kong in the People's Republic of China is home to 1,700 Ferrari owners.