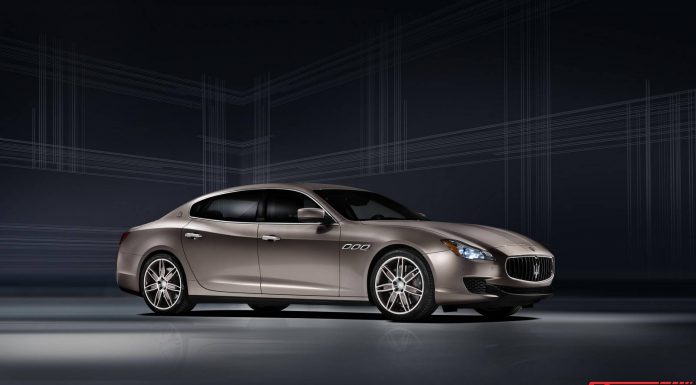 A couple of months ago, it was revealed that Maserati had received around 17,000 orders for new cars in the first seven months of 2013 alone. When you compare that to the 6,300 vehicles the manufacturer sold last year, it's not hard to see just how popular Maserati's new models have become this year.
Well, the Italian manufacturer's sales results for this year are continuing to reach epic proportions with the current tally of Maserati orders standing at 22,500 at the end of September. That figure alone in the first nine months of the year is more than double the 9,000 vehicles Maserati sold in its most successful year ever in 2008.
Maserati Quattroporte Ermenegildo Zegna

These numbers would not have been able to be achieved if it wasn't for the massive 1.5 billion euro investment Fiat put into Maserati this year. The most successful Maserati this year has proven to be the updated Maserati Quattroporte with the order tally now standing at 9,900. Next is the more affordable Ghibli sedan with 7,900 orders while orders for the Maserati GranTurismo and GranCabio are around the 5,000 mark.
What's more, Maserati is planning to expand even further in the coming years. When the upcoming Maserati Levante SUV launches in 2015, Maserati hopes annual sales to be around 20-25,000 with total brand sales peaking at 50,000!