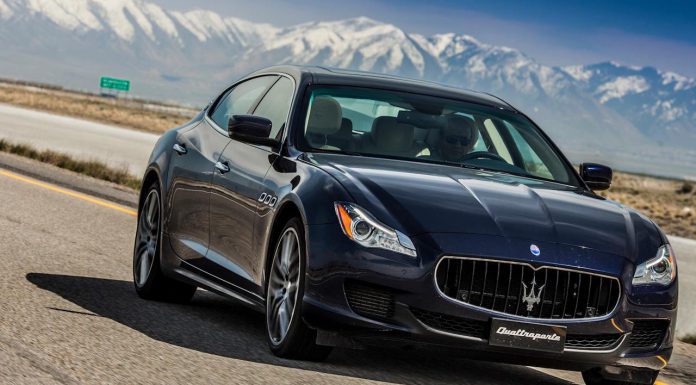 Business is absolutely booming for Maserati with the Italian automaker receiving an incredible 17,000 orders for the first seven months of this year. That equates to three times as many sales as the company achieved for all of 2012.
This exceptional figure comes on the back of the Maserati Ghibli and redesigned Maserati Quattroporte being revealed this year. These figures should also help Maserati return to profit in 2016 after posting a loss of 700 million euros there last year.
As of June 17, Maserati had received 14,159 orders. Of those, 7,922 were for the new Maserati Quattroporte which went on sale in January while 2,249 were for the smaller Maserati Ghibli sedan. An incredible run in July of nearly 3,000 orders helped Maserati reach the 17,000 mark.
2013 Maserati Quattroporte

While these figures are indeed impressive, they're only set to improve further for Maserati in the coming years. Late next year, Maserati is expected to reveal the all-new 2015 Maserati Levante SUV. The Italian automaker hopes that when production of the Levante is in full-motion, it'll be producing and selling between 10,000 and 15,000 units each and every year.
When it's all said and done, Maserati could achieve up to 50,000 units annually, a plan which was first revealed by Fiat Group CEO Sergio Marchionne back in 2011!