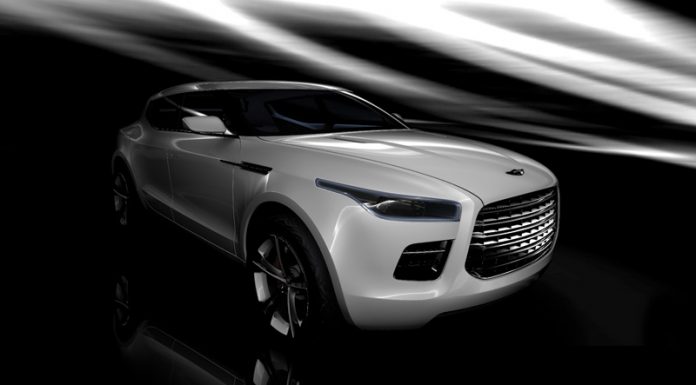 With the Aston Martin and AMG partnership confirmed and currently preparing for their first joint offerings, Aston Martin is planning to further expand the brand and according to reports, may bring back Lagonda.
Aston Martin first semi-revived the Lagonda name with the interesting Aston Martin Lagona Concept SUV in 2009. Featuring some abstract styling and based on the Mercedes-Benz GL, this concept seemed almost sacrilegious for Aston Martin to ever imagine putting into production. However, since this time, the luxury SUV market has soared and with Bentley and Rolls-Royce SUVs in the works, as well as the Lamborghini Urus SUV, it's no longer shocking to see a sports car manufacturer or luxury brands to venture into this market.
While speaking with Drive, Aston Martin boss Dr Ulrich Bez said, "I am confident in the future we will see a Lagonda on the road. I cannot say [it will be] in three weeks or three years, but I am confident it will be there.
With the Lagonda name we have the chance to use it for everything that goes beyond what is our base car line and preferably it will be something like an SUV. But it could be – if I look at the next five or 10 year period – then I could see a variety of possibilities.
"Everything is possible, but I cannot say it might be this or that… but everything beyond [our current range of] V8 Vantage, Rapide, Vanquish could be branded as Lagonda."
Consequently, reviving the Lagonda brand would enable Aston Martin to tag some of its more conventional utility vehicles as Lagonda's while keeping the Aston Martin name secured for the more performance and luxury oriented vehicles. If only the Aston Martin Cygnet could have been called the Lagonda Cygnet….
[Via Drive]