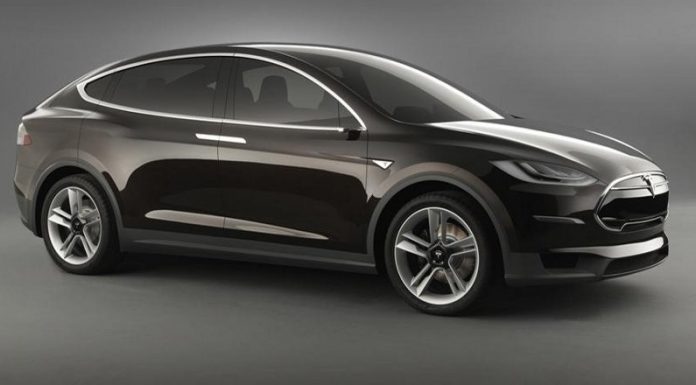 Even though the Tesla Model X crossover hasn't been shown anywhere other than a few select auto shows around the world, over 6000 reservations have already been made for the upcoming electric crossover.
Of the 6000 people interested in the Tesla Model X, it's believed that a large proportion already have one Tesla in their garage and are looking to replace their SUV with a more 'eco-friendly' Model S on stilts.
The Model X will be offered with a choice of two battery packs, rated at 60 and 85 kilowatt-hours. Depending on battery-pack specification, the Model X can travel 160-300 miles on a full charge.
The Model X will come with three drivetrain configurations: rear-wheel-drive, dual motor all-wheel-drive and the Performance dual motor all-wheel drive. The second motor enables more than all-weather, all-road capabilities: it increases torque by 50%. When outfitted with AWD, the Tesla Model X should be able to accelerate from zero to 60mph in less than five seconds.
An interesting feature of the Model X are the rear doors, dubbed by Tesla "Falcon Wings". These doors are quite similar to the famous Gullwing doors of the iconic Mercedes 300SL and the SLS. A major benefit of these doors is the fact they could be opened in tight spaces while offering better access to the rear and third row of seats. On the inside there is room for a total of seven adult people.
Pricing details have yet to be released, but it's been confirmed that the Tesla Model X will hit the market next year.