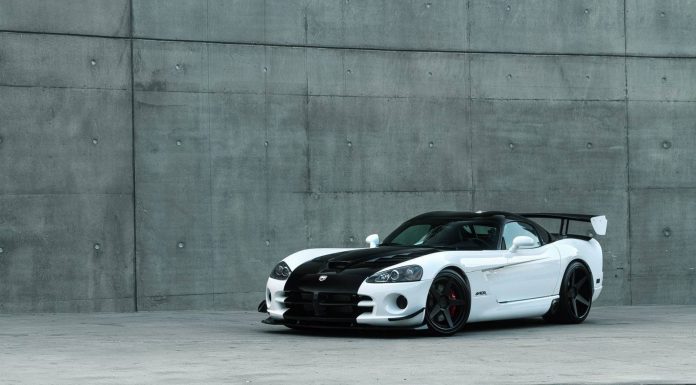 Dodge Viper specialists RSI have revealed an ACR Viper fitted with their twin turbo system. The American Club Racing (ACR) model was introduced in 1999. The 2008 Dodge Viper SRT-10 ACR model had suspension and engine enhancements however maintained the same power and torque as the regular Viper, 600hp and 560lb ft from the car's mammoth 8.4 litre V10.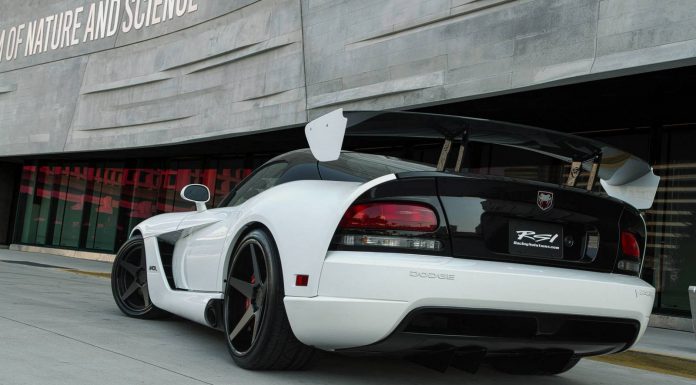 Weight was reduced by over 50 pounds by stripping the interior and removing other non-essential items even removing the fog lamps (replacing them with brake ducts). This is Dodge's take on the 991 GT2 and it is a ferocious car to drive with 600hp being transferred to the roads surface, exclusively through the rear tyre.
So how much power do you think RSI managed to squeeze from the the ACR? 700hp? 800? No and no. 1,300hp (yes thats one-thousand-three-hundred horse power!). This car is a RSI Twin Turbo 1500 and will make over 1000hp on pump gas and 1300hp on race fuel!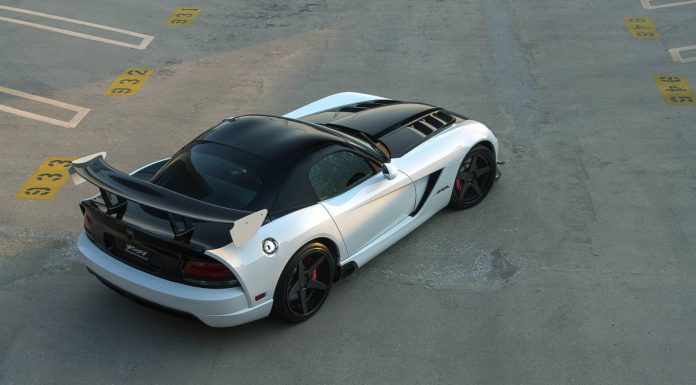 We cannot begin to image how it would feel to drive a car that has more power than a Bugatti Veyron Super Sport, being delivered to just it's rear wheels in a body that weighs considerably less! To finish off the entire package the car has been fitted with ADV1 matte black wheels measuring 19×10 at the front and 20×13 at the rear.