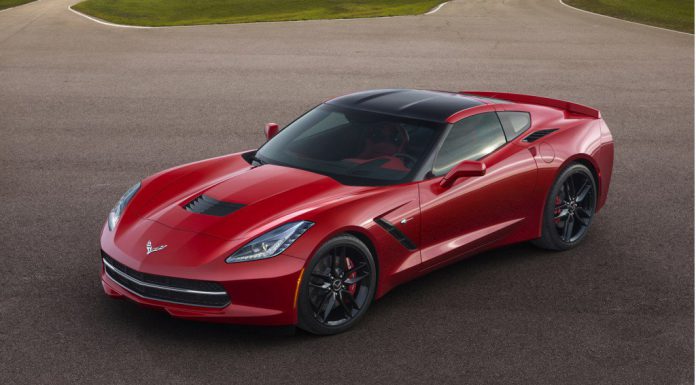 With the very first deliveries of the 2014 Chevrolet Corvette Stingray recently kicking off, a selection of trends are emerging regarding the new Corvette and specifically, the transmissions being purchased by customers.
So far, 38% of 2014 Chevrolet Corvette Stingray's have been purchased with the new 7-speed manual transmission and while that is quite a high figure compared to the number of manuals purchased of other sports cars, it's still somewhat disappointing. After all, the majority of the first Corvette C7's purchased have been snapped up by enthusiasts who we wishfully think would prefer manuals. Nevertheless, the new Corvette is proving to be a hit amongst owners of previous Corvettes.
In fact, Autoblog reports that almost 100% of all 2014 Corvette Stingray's purchased have been done so by those who already own a previous generation Corvette. This is despite Chevrolet's announcement that it hoped to attract younger and most likely first-time Corvette buyers to the new car.
Just as proved by the fact that around 90% of purchases of the 2013 SRT Viper were for the high-end GTS model, Corvette buyers are also being drawn to the top-of-the-line Z51 Performance Package. In fact, 75% of orders so far have seen the Z51 Performance Package box ticked.
However, just like the aforementioned manual sales figure, Chevrolet predicts both of these figures to drop as the early-adopters and enthusiasts receive their vehicles.