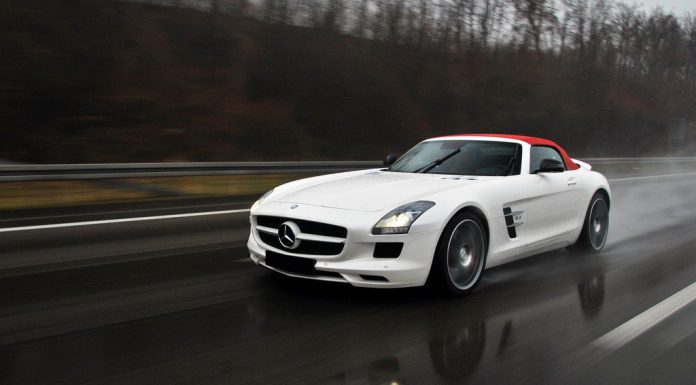 Mercedes-Benz has confirmed that a replacement to the outgoing Mercedes-Benz SLS AMG is assured but that it won't be coming anytime soon. This statement further backs up the company's insistence that the upcoming 2016 Mercedes-Benz GT is not a replacement to the SLS AMG.
Instead, the 2016 Mercedes-Benz GT will be offered in a selection of different variants aimed at taking the fight to the Porsche 911 range. While speaking about the direct replacement to the SLS AMG, CEO of AMG Ola Kallenius insisted that it wants to leave a suitable gap between the phase-out of the SLS AMG and the introduction of its successor.
2012 Mercedes-Benz SLS AMG Roadster

"The SLS was in the last 10 years maybe the most important decision we made as a performance car company, because it took the whole organisation and the brand in my view to yet another level.
"That was the car we really had the opportunity to start with a white sheet of paper and really do an out-and-out AMG.
"It has been immensely successful — successful beyond what we had thought in the beginning. If you look on a life-to-date basis that segment for the last 10-20 years has been dominated by a car perhaps with a red colour and in terms of sales we have been a close second in that segment, the 200,000 Euro roughly entry point supersport segment."
Thankfully Kallenius insisted that we won't have to wait 55 years for another gullwing Mercedes-Benz supercar like we did from the Mercedes-Benz 300SL Gullwing to the SLS AMG.
[Via CarSales]