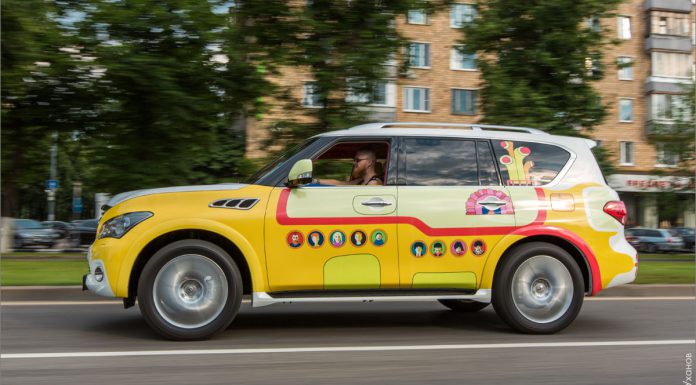 Psychedelic, that's probably the best way of describing what's being described as the Infiniti QX56 "Yellow Submarine". It emerged via EnglishRussia recently. Hopefully, it is a one off!
The design is insired by The Beatles and their 1968 animated musical fantasy film Yellow Submarine. It seems that the owner of this particular Infiniti QX56 spent a huge amount of money trying to recreate the British musicians acid fueled fantasies. The exterior is quite extreme with white and yellow making up the bulk of the colour. It features cartoons along its flanks and thankfully, everything looks to be top notch quality-wise.
Inside, things start to worry us a little. The colour scheme is non-existent as seat coverings blend blue, purple, green orange and yellow. Both front seats are mirror images of each other. The headliner is red, orange and pink whilst the dash features all those colours with cloudy blue sky inserts added in just to make it a little more crazy.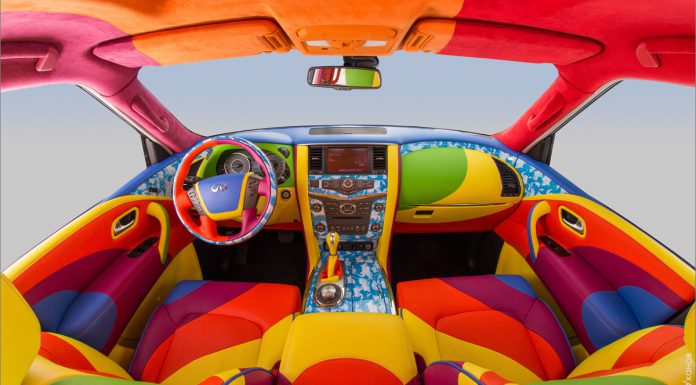 It seems that the work was carried out by specialists Kupisalon who charged the princely sum of 368,500 Russian Rubles equal to 8,567 Euros at today's exchange rate. The work looks to be top quality. Underneath, the Infiniti QX56 has not been modified. It still features a 400 hp, 5.6-liter V8 together with a 7-speed automatic gearbox.